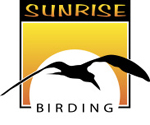 Sunrise Birding LLC
Birding & Wildlife Tours
---
---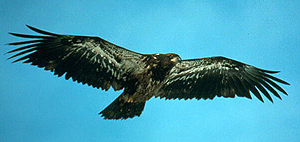 2018 FALL MIGRATION
BIRD WALKS
Birds are on the move and migration is underway! Join Frank Mantlik to witness the unfolding of fall migration at birding hotspots in central Connecticut. Walks will range from 2-4 hours, weather permitting. Space is limited and advance registration is required for all walks. Click here to register>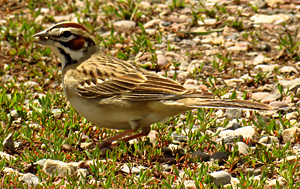 A confirmation and directions will be emailed a few days prior to the walk. Cost is $10 per walk (unless otherwise noted) payable at the beginning of the walk. Please review and accept our terms and conditions> prior to registering. Participants are encouraged to dress for the weather, bring binoculars, and any other personal necessities.
Contact Frank Mantlik with questions.
Email: mantlik 'at' sbcglobal.net
203-984-9410 (cell)
---
2018 FALL Schedule
Click here to register>
Friday, Sept. 7, 7:30 am - Milford Point, Milford

Wednesday, Sept. 19, 8 am - Boothe Memorial Park, Stratford

Tuesday, Sept. 25, 7:30 am - Lighthouse Point, New Haven

Thursday, Sept. 27, 7:30 am - Bauer Park, Madison


Friday, October 5, 8 am - Milford Point, Milford


Wednesday, October 10, 8 am - Allen's Meadows, Wilton


Monday, October 15, 7:30 am - Lighthouse Point Park, New Haven


Friday, October 19, 8 am - Silver Sands State Park, Milford – FREE


Tuesday, October 23, 1 pm- Stratford Shore Points
Preregistration is required for all programs.
Please review the Terms and Conditions prior to registering.
First time attendees will be required to submit a signed copy of the Terms & Conditions.
Payment occurs just before the event begins and some programs require payment in advance. Cash or check accepted.
Walks take place entirely outdoors. Be prepared for changing weather conditions. Sanitary facilities may not be readily available.
Trails may be over uneven ground and bathroom facilities may not be available. Plan to be out in the field for 2 to 4 hours for local birds walks and longer for workshops and day trips.
Though not particularly strenuous, these programs are intended for persons in reasonably good health and physical condition. Participants must be capable of walking over uneven terrain.
Footwear should be sturdy. Terrain may be muddy and wet. Footwear should be appropriate for such conditions.
Be sure to bring any personal necessities such as sunscreen, insect repellent, and drinking water.
Bring binoculars! Participants must supply their own but if you don't have any, please say so ahead of time and we may be able to loan you a pair!
Spotting scopes are recommended as they can be very useful for studying birds at a distance.
---
Join our Mailing List to receive the latest schedules of walks and tours. Mailing List signup>>