Private Bird Watching & Wildlife Tours for Individuals and Groups
Prefer a private tour? We have had great success organizing private bird watching sessions (a few hours to full day trips) and wildlife tours for individuals and birding groups. Bird with an expert birder in locations around Connecticut or beyond.


---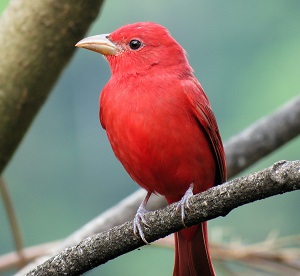 SHORT, HALF & FULL DAY TRIPS
Short session (1 - 3.5 hours):
$50/hour for up to 4 people
5 or more people, $12/hour per person/per hour
(after 3.5 hours, $12/hour per person/per hour)

Half Day (4-7 hours):
$40/hour for up to 4 people
(After 7 hours, $10/hour per person/per hour)

Full Day (8 hours) :
$32/hour for up to 4 people
(After 8 hours, $8/hour per person/per hour)
Rates are from the meeting point of the session and do not include transportation. Contact Frank Gallo at fgallo@sunrisebirding.com for more information.
Summer Tanager. Photo by Gina Nichol.
---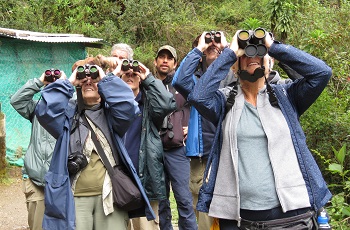 LONGER TOURS
With our worldwide contacts, the possibilities for private birding tours are endless. Imagine birding on your own schedule in Costa Rica, Canada, Ecuador, Brazil, Chile, Argentina, Panama, Guyana, Kenya, Spain, Europe, Africa, Asia, and beyond! Tell us where you want to go birding and we'll make it happen! Itineraries are fully customizable to any budget and timing. A small deposit is requested and will be applied to the tour cost once the arrangements are finalized. For more information, contact Gina Nichol at gina@sunrisebirding.com or call 203.453.6724.
>Join our Mailing List to receive information on upcoming tours and events