---
---
Jamaica: 29 Endemics
Jan 21-27, 2024
>Info & reservations
Lesser Antilles:
Every Endemic Tour!
Jan 22-Feb 4, 2024
>Info & reservations
Japan: Winter Specialties
February 4-15, 2024
>Info & reservations
Minnesota: Boreal Specialties
February 22-27, 2024
>Info & reservations
Costa Rica:
Toucan/Tanager Special
March 16-23, 2024
>Info & reservations
Costa Rica Special
March 22-29, 2024
>Info & reservations
Vietnam: Endemics & Specialties
Mar 27-Apr 7, 2024
>Info & reservations
Cyprus: Med Specialties
April 9-15, 2024
>Info & reservations
Trinidad & Tobago
April 12-20, 2024
>Info & reservations
Lesvos: Spring Migration
April 17/20-27, 2024
>Info & reservations
Finland:
Owls & Grouse
May 18-24, 2024
>Info & reservations
Norway:
Varanger Peninsula
May 24-30, 2024
>Info & reservations
Brazil: Pantanal Wildlife Safari
Sep 1-10, 2024
>Info & reservations
Spain: Fall Migration
Aug 31-Sep 14, 2024
>Info & reservations
Ecuador
Jocotoco Lodges Special!
Sep 8-21, 2024
>Info & reservations
Panama: Raptor Migration
Oct 24-Nov 3, 2024
Private tour
Bolivia
with Diego Calderon
Plus Blue-throated Macaw & San Pedro Tanager
Oct 31-Nov 15, 2024
>Info & reservations
Morocco: Spring Migration
March 8-17, 2025
>Info & reservations
Bhutan: Birds & Culture
April 20-May 5, 2025
>Info & reservations
Solomon Islands
May 15-June 3/8, 2025
>Info & reservations
Brazil: Pantanal
September 2025
Info soon!
West Papua
Sept 16-29, 2025
>Info & reservations
---
THE SUNRISE BIRDING TEAM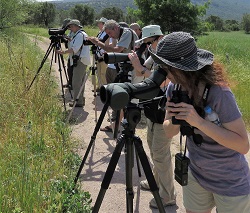 A Sunrise Birding client once commented
"You are the MASTER at finding the best!" The absolute best is what we strive for and that is what we've created with our Sunrise Birding team of tour leaders. We've carefully selected tour leaders based on their knowledge, enthusiasm, ability to find wildlife, and eagerness to share their expertise so that clients come away with the best possible tour experience and memories that will last a lifetime.

Gina Nichol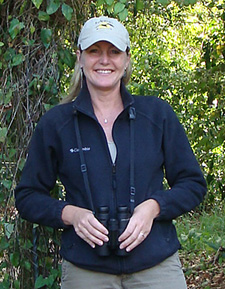 Gina Nichol is the founder and principal tour leader of Sunrise Birding. A naturalist and birder for countless years, Gina began leading ecotours for Audubon Nature Odysseys in the early 1990's in Greenland, Iceland, Scotland, the Pacific Northwest, and Baja California. Gina's avid interest in wildlife biology led her to the Yellowstone Institute in Wyoming where she studied animal behavior as well as methods for tracking animal movements. She also worked on research projects investigating habitat requirements of Eurasian Otters in Scotland and Mountain Lions in the Jim Sage Mountains in Idaho. Her varied interests and love of the natural world have taken her to Alaska, Costa Rica, Peru, Trinidad and Tobago, Mexico, Kenya, Chile, the Northwest Territories, Panama, the American Southwest, California, Belize, Florida, and a host of other destinations. She has led tours in New England, Costa Rica, Ecuador and the Galápagos Islands, Colombia, Antarctica, India, Montana and Yellowstone, Big Bend, and Coastal Texas and continues to expand the Sunrise Birding's wildlife tour offerings.
Steve Bird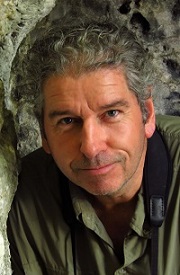 Steve inspired me to start Sunrise Birding. He has been bird watching since he was a small child and having traveled throughout the world, Steve now enjoys passing on the wealth of information he has acquired. His enthusiasm and tireless leadership skills, combined with a pleasant, easy-going attitude and great sense of humor have made him a very popular leader, and it is this and his uncanny success in finding birds that has seen him gain an avid band of followers. As a wildlife artist Steve has illustrated several books and is a well-known figure in the birding scene in southwest England. He now co-leads several trips for Sunrise Birding including Costa Rica, Colombia, China, Papua New Guinea, and many others.

Dan Berard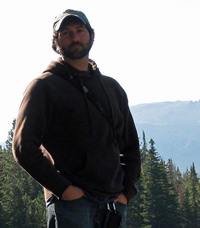 Dan is a lifelong birder for whom birds were a gateway into a fascination with natural history. He has led birding and natural history tours across North America, Hawaii, Trinidad and Tobago, Mexico, Panama and pelagics on both coasts. While in Panama, he worked at the Canopy Tower counting raptors for the Panama Audubon Society's Raptors Oceans to Oceans hawk watch and was a consultant for the Emmy Award winning documentary Earth Flight. He is the Vice President of the Ocean State Bird Club and enjoys teaching people how to identify birds and approach birding in a different way. Dan recently led our very sucessful Tobago tour and will be leading more tours, workshops, and day trips in the future.

Carlos Bethancourt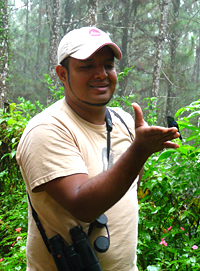 Carlos Bethancourt was born in Panama City, Panama and grew up in the little village of Huile, bordering the forest of the old Panama Canal Zone. His lifelong fascination with the natural world comes from his childhood visits to his grandmother's home, deep in the neighboring forest where he spent hours observing the avifauna of Panama. After finishing high school, Carlos won a scholarship from the USAID and Georgetown University to study natural resources at Mt. Hood College in Gresham, Oregon. There he received his first formal training in ornithology and upon his return to Panama in October of 2000, he immediately started working at the famous Canopy Tower where he further refined his birding skills. Now affectionatly known by many as "Hawk Eyes, Carlos leads many birding tours for Canopy Tower. His great sense of humor and enthusiasm for everything nature makes him a wonderful leader and we are pleased to have Carlos leading our Panama tours.
Nick Bonomo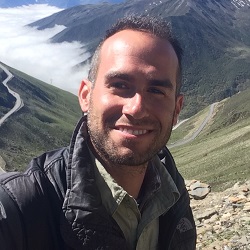 A birder since the age of 13, Nick is born and raised in Connecticut, USA and has spent a large part of his free time traveling the globe in search of birds. His youthful enthusiasm for birds and nature as a whole is contagious on the tours he leads. An accomplished photographer, Nick is always willing to share tips and tricks in the field. He currently sits on the Avian Records Committee of Connecticut and maintains a long-running blog about his birding adventures. Nick holds an undergraduate degree from Stonehill College and a graduate degree from Yale University; he practices in Orthopedic Surgery as a Physician Associate in the United States.
Diego Calderon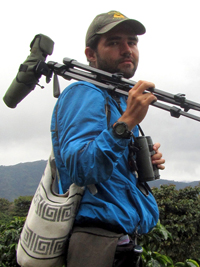 Born in Medellin, Colombia, Diego has conducted ornithological expeditions and field work throughout Antioquia and explored the biological riches Colombia's Caribbean coast, the inter-Andean valleys, the verdant jungle of the Amazon basin, the vast plains of the Llanos, and the lowlands of the Pacific Chocó. On one of our scouting trips in 2009, Diego enthusiastically introduced us to the wonders of birding in Colombia. His strong passion for birding, knowledge of the birds and excellent birding and leadership skills make him one of the very best guides in Colombia. We are pleased to have Diego leading private and group birding tours exclusively for Sunrise Birding! Diego leads all of our Colombia tours in the Andes and also led our very successful Panama and Guyana tours.
Jose Pablo Castillo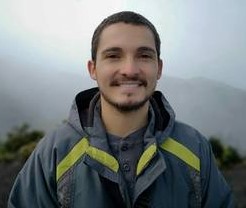 A life-long Costa Rican naturalist, Jose began his passion for exploring the natural world since very young when he first observed a male Resplendent Quetzal flying out of its nest in his grandparent's little reserve in the highlands of the Tilarán Mountain Range. Since then, there's nothing Jose enjoys more than being surrounded by nature sharing exciting birds and wildlife with other people. Jose studied natural resources management in Universidad Estatal a Distancia Costa Rica and is an ICT certified trilingual naturalist guide. Besides leading natural history and birding tours in Costa Rica, Colombia and Ecuador, Jose has worked in a variety of research and conservation projects in sea turtle monitoring, bioacustics and the natural history of Costa Rican birds like the rare Blue Seedeater. Jose is currently researching Plant/Bird Interactions in Costa Rica and is part of the environmental education committee of the Costa Rica's Ornithological Association (AOCR).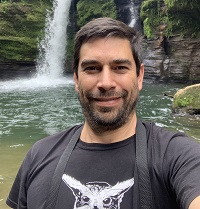 Juan Carlos Crespo
Juan Carlos was born in Bolivia and has been observing birds ever since he was a child. He studied biology and ornithology in Cochabamba, Bolivia and earned his master's degree in Tropical Biodiversity and Conservation. In 2008, he moved to Ecuador and has worked on environmental education projects in the Ecuadorian countryside. Since 2011, Juan Carlos has worked as a naturalist guide specialized in ornithology at a number of birding sites in Ecuador including Bellavista Cloud Forest Reserve. More recently, Juan Carlos has been working for and leading tours for the Fundacion de Conservacion Jocotoco.
Frank Gallo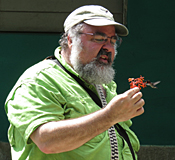 Frank is a leading expert on where to find birds in Connecticut. Through his birding tours, lectures, and classes he has inspired countless birders to discover and appreciate the region's rich bird life. Before joining the Sunrise Birding team, Frank worked for the Connecticut Audubon Society for twelve years, as the Senior Naturalist and Director of the Connecticut Audubon Society Coastal Center at Milford Point. Previously, he served at the New Canaan Nature Center as Director of Public Programs and Director of Eco-Travel and Field Studies, and before that with the New Haven Parks Department. Currently, he is a member of the Connecticut Avian Rare Records Committee, is federally licensed as a master bird bander, and is a past president of the New Haven Bird Club. Frank has recently completed work on his bird finding guide, Birding in Connecticut, published in May 2018. In 2003 he received the Connecticut Outdoor Environmental Education Association's award as Environmental Educator of the Year. Frank leads local bird walks for Sunrise Birding and will be developing weekend trips as well as international birding tours.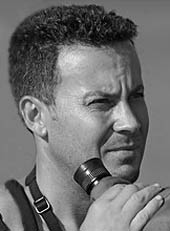 Julian Hough
Julian is a nature writer, photographer, Illustrator, and graphic designer and well as an expert birder. Julian spent his early years birding around the British Isles in the pursuit of rare birds. His passion for birds led to extensive travel to far-flung corners of the globe, that included extended periods in India, Nepal, Australia, Europe and the Middle East. His penchant for American birding was nurtured and inspired by research work as a field biologist for both Long Point and Cape May Bird Observatories. His photographs have been published in books & magazines across Europe and North America including Birding World, Birdwatch, Birding, and many other periodicals. The Sunrise Birding logo is Julian's original design. He also leads shorebird and raptor identification workshops and tours for Sunrise Birding.
John Kricher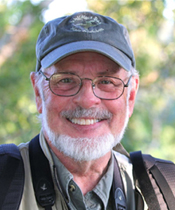 John Kricher is a Professor of Biology at Wheaton College, Norton, Massachusetts who teaches ecology, ornithology, and vertebrate evolution. His most recent book is The New Neotropical Companion, to be published in early 2017. John has also written Tropical Ecology, (Princeton University Press 2011), now the leading textbook on the subject of global tropical ecology. He has also authored The Balance of Nature: Ecology's Enduring Myth (Princeton University Press 2009), and Galapagos: A Natural History (Princeton University Press 2006). Other books include the best-selling A Neotropical Companion, and three North American ecology field guides (Eastern Forests, Rocky Mountain and Southwestern Forests, California and Pacific Northwest Forests) in the Peterson series. His widely used book, A Neotropical Companion has been translated into Spanish through the Birders' Exchange Program of the American Birding Association. He has also produced three recorded lecture series, one on dinosaurs, one on ecology, and one on the biology of birds, all published by Modern Scholar. John is a Fellow in the American Ornithologists Union and has served as president of the Association of Field Ornithologists, president of the Wilson Ornithological Society.
Photo: John Kricher, credit Bruce Hallett.
Pirita Latja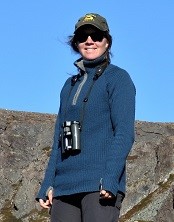 Pirita was born in Northern Carelia in Eastern Finland. Her father Ari Latja, also a Finnature guide, took Pirita and her siblings birdwatching and bird ringing from very young age. Birdwatching has been an important part of Pirita's life, taking her to new places and challenges again and again. She likes learning new things and there is always something new to learn with birds, from their behavior to details in their plumages. Pirita's interest in nature led her to study biology and nature and wilderness guiding. She graduated in biology from University of Eastern Finland in 2012 and continued to postgraduate studies in 2013. Her PhD thesis focused on bird communities in restored rainforests in Uganda. Pirita earned her Doctor of Philosophy in 2017. Pirita's favorite place is an old growth taiga forest in Finland and favorite bird is the Great Gray Owl.
Aaron de Leon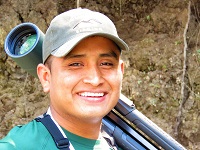 Aaron was born at Los Tarrales Estate in Guatemala. He grew up observing birds in their natural environment and as a teenager, he assisted a monitoring team that trained local people in his family's private reserve an opportunity that sparked his passion for birding. After years of experience as a local guide, Aaron was invited to be part of the Audubon Society Training Program for Birding Guides in Lake Atitlan where he earned the highest performance of his class. Aaron is now leading tours and traveling to other destinations in Guatemala as a guide. Beside the birding skills, he speaks Quiche, Kakchiquel, Spanish and is improving his English.
David Lindo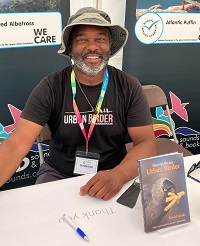 David Lindo is The Urban Birder - broadcaster, writer, speaker and tour leader. His mission is to engage city folk around the world with the environment through the medium of birds. He has written countless articles on urban birds, urban conservation and wildlife in general for many websites, publications and magazines and has written the Forwards to several books. He is a regular television and radio presenter and has been featured on the BBC, ITV, Channel 4 in the UK as well as other TV and radio channels around the world including CBS in the United States. David was recently named as the 7th most influential person in wildlife by BBC Wildlife Magazine.
David is a Vice-President of the Wildfowl & Wetlands Trust alongside giants like Sir David Attenborough and Chris Packham. He is also a proud Ambassador for Leica Optics and the London Wildlife Trust and a Patron of the Alderney Wildlife Trust and Birding For All – charity dedicated to facilitating access to nature reserves for disabled people. See more on David's website: www.theurbanbirderworld.com
Paul Manning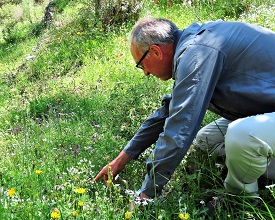 Brought up in the countryside and immersed in the wildlife of the southeast of England, Paul's parents were avid naturalists spending most weekends either out in the field or encouraging him in his other passion and long time career of competive sailing. Paul has traveled in many countries throughout Europe, South America and Malaysia and first discovered the Greek island of Lesvos in 1998. Since then, Paul has spent a considerable amount of time birding Lesvos and researching the island's orchid sites using topographic maps and Google Earth to identify locations and then identifying species in the field.
As part of a team of resident islanders and visitors to Lesvos, Paul worked to creating the most accurate list of orchids on Lesvos and their flowering times, which varies due to seasonal conditions and altitude. Over the years, Paul has guided small groups on day trips to see the flora and fauna of Lesvos and more recently has worked with good friends Gina Nichol and Steve Bird with groups from Sunrise Birding LLC.
Frank Mantlik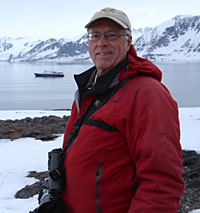 An avid birder and naturalist for more than 30 years, Frank has been active in many bird and nature organizations in New England and has served as president of the Connecticut Ornithological Association. He is a popular field trip leader and has traveled extensively in the pursuit of birds leading trips to Point Pelee, Block Island, Cape Cod and Montauk Point. An accomplished photographer with his own stock-photo business, Avocet Images, Frank uses his wonderful slides to illustrate lectures to various groups. Publication credits include Natural History, Audubon, Field & Stream, and American Birds. He is most in his element when in the field sharing the joys of nature with others. Frank has led our Cape Cod Shorebird Weekend and leads our Costa Rica Specials, Jamaica, Pantanal, and Texas Spring Migration tours.
Ricardo Miller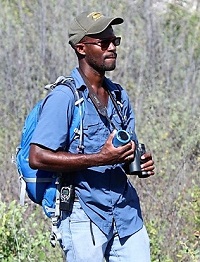 Ricardo has built his knowledge of Jamaica's birds over the past 15+ years and his guiding experience has given him a clear vision of what it takes to run a tour smoothly and successfully. He is a certified Team Jamaica member and Tour Guide by the Tourism Product Development Company Limited, an agency of the Ministry of Tourism in Jamaica. His goal is to provide a high quality customer oriented birding experience in Jamaica and is committed to taking the Jamaican birding experience to a whole new level. Not only is he an expert on Jamaica's birds but he has broadened his repertoire to include butterflies and other insects, plants, natural history and the rich Jamaican culture. Ricardo has a great personality and is a lot of fun to be with and continually receives praise for the tours that he leads.
Leon Moore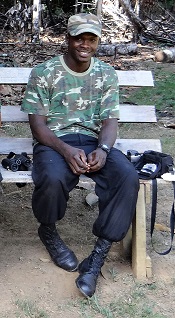 Leon hails from Linden, Guyana and is one of the best guides in Guyana. In his earlier days, he served for five years as a recruit and section commander for the Guyana Defense Force. In 2008, Leon trained as a tour guide at Iwokrama International Research Centre for Rainforest Conservation and Development. He graduated at the top of his class and then worked as a tour guide at Baganara Resort, Rock View Lodge, Atta Lodge and Iwokrama Canopy Walkway. A highlight of Leon's career was working with a BBC Film crew filming the Harpy Eagle and other wildlife in the Iwokrama Rainforest. In November 2013, Leon was awarded Tour Guide of the Year for Guyana by the Guyana Tourism Authority. In 2014, Leon became a freelance Tour Guide working with a number of local Guianan interests to further wildlife tourism and conservation in the country. Leon has a gentle personality and a strong knowledge of the birds and wildlife of Guyana.

Frank Nicoletti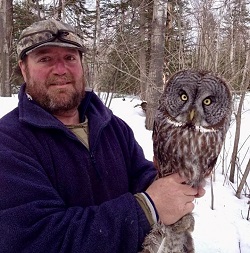 Frank Nicoletti grew up in New York State along the Hudson River where he started watching raptors at the age of 11. His passion for raptors and birds fueled him to work at various locations including Cape May and Sandy Hook NJ, Braddock Bay NY and Israel. From 1984 until 1996, he traveled and conducted various raptor projects. He arrived in Duluth in 1991 to count raptors and the Northern Goshawk invasion which he conducted until 2005. He moved permanently to Duluth in 1996, and conducted the first spring count of raptors migrating north in Minnesota. Frank has continues to work at Hawk Ridge Bird Observatory as the senior biologist. He has published a number of papers on birds and has helped with many authors working on books and articles. Frank lives just north of Duluth with his wife, Kate. Frank leads our winter trip to Minnesota.
Maynor Ovando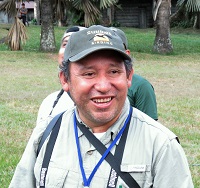 Maynor trained as a civil engineer and caught the birding bug while working on environmental impact assessments in professional practice. His enthusiasm for nature and birds and his ability to transfer that passion to others led him to become one of Guatemala's top birding tour leaders. Maynor has traveled, birded and participated in bird counts throughout Guatemala and he has worked with the Guatemalan Tourism Board to develop birding routes throughout the country. Maynor is currently a lead instructor with National Audubon Society's Training Course for Birding Guides and teaches students how to present the diversity of Guatemala's birdlife to visitors. Maynor's detailed knowledge of Guatemala's birds and his great personality make our birding tours in Guatemala the best they can be.
Eduardo Patrial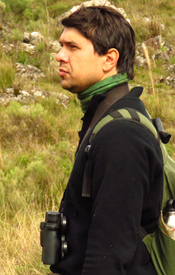 Eduardo Patrial is one of the top birding guides in Brazil and is in high demand so we are delighted to have him guiding for Sunrise Birding. Eduardo lives in Londrina in southern Brazil and guides all over Brazil. He has led tours with us to Cristalino Lodge in the Amazon, the Pantanal, and his home state of Paraná in the south. Eduardo's early ornithological experience includes banding and surveying birds and conducting field research in several regions of Brazil including the Pantanal, the Caatinga, the Amazon and the Atlantic Forest among others. His years in the field have resulted in his superb understanding of bird habits and habitats. He is an avid bird sound recordist and has an extraordinary knowledge of bird songs. Eduardo is simply a master at finding birds! His excellent English, pleasant personality, good humor and way with people make him a fabulous tour guide.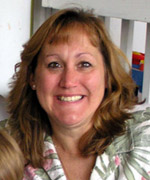 Lisa Schmidt
With our hectic travel schedules, we are pleased to have Lisa Schmidt on the Sunrise Birding team to manage the home office. Lisa is our right hand, returning phone calls, emails, and other correspondence and we are thrilled to have her help. She is most helpful to answer questions and make arrangements for tours. She can be reached via the Sunrise Birding main phone 203.453.6724 and email [email protected]. An accomplished horticulturist and enthusiastic birder, we plan to have Lisa lead Birds & Gardens tours whenever possible.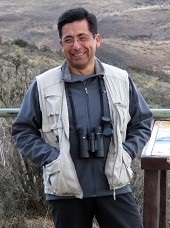 Claudio Vidal
Claudio is a native Chilean and has been bird-watching since the age of 12. Today, Claudio is one of the leading field naturalists and most respected ornithologists in South America. Based in Punta Arenas on the Strait of Magellan, Claudio's expertise in Chile's birds and mammals led him to co-author more than 20 books on the subject. Claudio leads bird-watching and natural history tours throughout Chile and he is extremely keen on pelagic birdlife and marine mammals occurring in the Humboldt Current, Patagonia, and Antarctica.
Stylianos Zannetos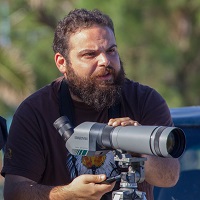 Stylianos received his Bachelor of Science in Forestry and Natural Environment from the Aristotle University of Thessaloniki and his MSc from the University of the Aegean where he is currently working toward his PhD in Environmental Sciences. Stylianos is an accomplished field researcher and his PhD work is focused on the small mammals of Lesvos island. Stylianos works as a freelancer environmental consultant and field researcher for companies in Greece and Europe conducting wildlife surveys. He has a strong passion for leading groups of birdwatchers and wildlife photographers to various wetlands and natural places of Greece. In his spare time, he enjoys wildlife photography and bird ringing.