THE EUROPEAN BIRDING TRIFECTA!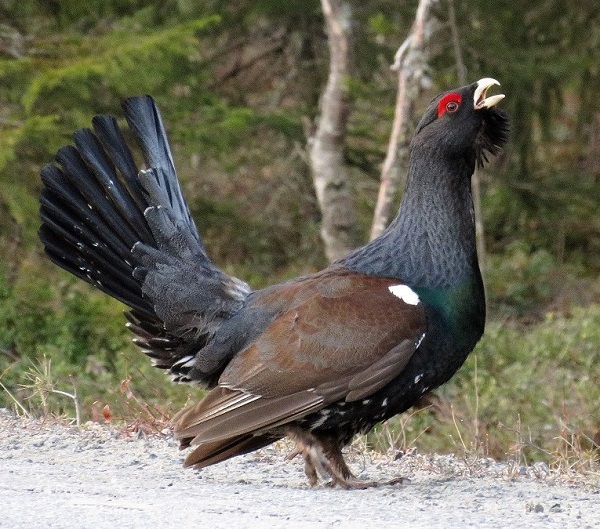 The diversity of landscapes and habitats of the European continent offer incredible birding opportunities. In our experience, the three top areas to bird in Europe to achieve a most comprehensive list of species are Spain, Finland & Norway, and the Greek island of Lesvos.
Sunrise Birding offers great tours to all three of these areas.
Join us to experience the European Birding Trifecta!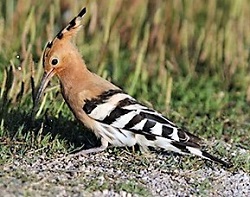 SPAIN is quintessential southern Europe. This stunning country has mountain ranges, coastal plains, rolling grasslands and river valleys that offer access to an unsurpassed representation of Mediterranean species including many migrants to the region. There are Bee-eaters and Hoopoes as well as distinctly Spanish specialties such as Spanish Imperial Eagle, Lammergeier, Dupont's Lark, and Wallcreeper and such beauties as European Roller and Golden Oriole. A birding trip to Spain with its historic monuments and cultural sites is one you won't soon forget!
GRAND SPAIN SPRING SPECTACULAR!
April 24 - May 8, 2020 Info & reservations>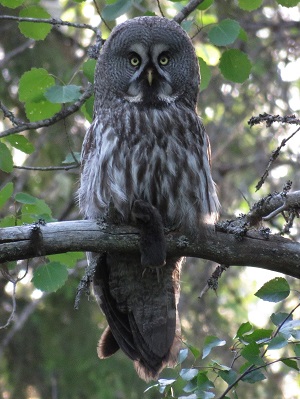 FINLAND & NORWAY offer the best of northern Europe with vast taiga forests, stunning coastlines, thousands of lakes, and the arctic habitats of Lapland and the Varanger peninsula. Finland is indeed the owl capital of Europe where breeding Great Gray Owl, Ural Owl, Tawny Owl, Tengmalm's (Boreal) Owl and Pygmy Owls can be seen. Finland also has it's share of forest birds including Capercaillie, Three-toed Woodpecker, Siberian Jay, Siberian Tit, Pine Grosbeak, Red-flanked Bluetail, Arctic Warbler, and Little and Rustic Buntings and also welcomes breeding shorebirds in May and June.
Ruff in breeding plumage. Photo by Steve BirdWe run our Finland and Norway tours together for the opportunity to explore Lapland north of the Arctic Circle and the great wilderness of the Varanger peninsula. Here, spectacular mountain peaks, steep fjord bottoms and glaciers offer opportunities to see White-tailed Eagle, Ptarmigan, Dotterel, Red-necked Phalarope and thousands of ducks and seabirds. The towering sea cliffs of Hornoya, the "bird island", are home to breeding Thick-billed Murre, Shag, Puffin, and Kittiwake creating an awesome spectacle. The rocky coast and Barent's Sea offer Yellow-billed Loon, King Eider, Long-tailed Jaeger and more.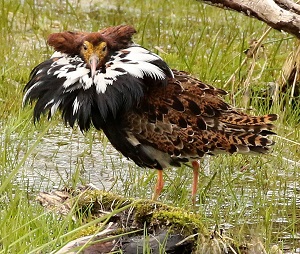 FINLAND!
OWLS, GROUSE & MORE!
May 26 - June 1, 2020
Info & reservations>
NORWAY!
LAPLAND & VARANGER
June 1 - 7, 2020
Info & reservations>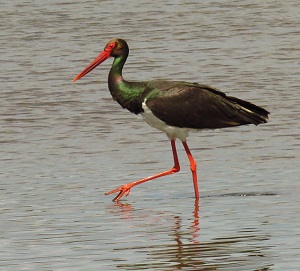 LESVOS, a small island in the northeast Aegean Sea is the scene of an amazing, visible migration in the spring. Masses of birds moving from their wintering grounds in Africa, up the Black Sea flyway, pass over Lesvos on their way to Europe and Asia, many of them stopping on the island to rest and feed. Shorebirds, passerines, water fowl and raptors abound in late April and local specialities including Cinerous Bunting, Black Stork and Krüper's Nuthatch are also a draw. Our Lesvos tour is always popular and we've just had two spaces open up for 2020. Don't miss it!
LESVOS: Spring Migration Magic! 2 SPACES LEFT!
April 17 - 24, 2020
Info & reservations>

Contact [email protected] to hold your place!
---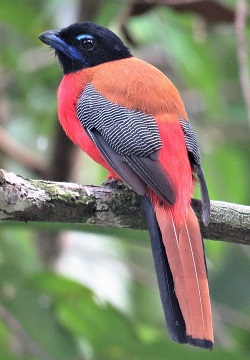 RECENT TRIP NEWS & REPORTS
BORNEO BIRDING MAGIC!
Our inaugural Sunrise Birding tour to Borneo was a great success and introduced us to a country full of fascinating wildlife! We were delighted by many aspects of this superb tour and it reminded us very much of our popular tour to the Brazilian Pantanal. Most of the birding was easy roadside birding and we enjoyed many boat trips on the Kinabatangan River allowing us to connect with many special birds and mammals. We can't wait to return in 2021. Photos & report>
Next trip, September 2021, booking NOW!>
SCOUTING PERU'S MANU ROAD
In October 2019, Gina and Steve were invited to tour the lodges of the Amazon Conservation Association with an eye to developing birding tours along the world famous Manu Road. We found the lodges to be very comfortable, the local guides amazing, and surrounding habitats to be more accessible than ever and full of birds! Stay tuned for a new Southern Peru tour to include the world famous Manu Road and the Macaw clay licks of Tambopata with an extension to Machu Picchu!
Photos & report>
PANAMA DRAGONFLIES & NATURE
Our first Dragonfly and nature tour to Panama was very successful as we saw close to 100 species of Odonata, 300 species of birds and a load of other cool wildlife that made this trip very special. On the tour we visited a number of different habitats giving us the best chance of seeing some of Panama's most interesting wildlife. There were numerous highlights that included finding several species that have not been recorded in the country before like the Lemon-striped Threadtail and Williamson's Firetail and of course seeing a Harpy Eagle in the Darien was a massive highlight for most of the group.
Pdf report (5 mB)>
---
WINTER TRIPS WITH SPACES AVAILABLE!
Don't Get Left in the Cold!
Contact [email protected] NOW to hold your place.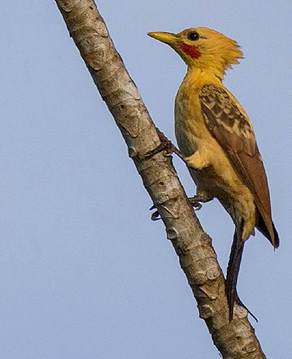 GUATEMALA:
Tropical Paradise plus Tikal!
February 1 - 9 / 9 - 12, 2020
Info & reservations>

PERU: Amazon River Cruise
Aboard the luxury Zafiro
March 13 - 22, 2020
Info & reservations>
COSTA RICA! New departure!
Quetzal & Hummingbird Special
March 31 - April 6, 2020
Info & reservations>
COLOMBIA: Specialties of Mitú with Diego Calderon! April 3 - 14, 2020
Info & reservations>
Photo: Cream-colored Woodpecker by Dan Berard.
Taken on our 2019 Amazon River Cruise