Our itineraries offer the benefits of small group travel including flexibility, attention to detail, pleasant camaraderie, reduced prices, reduced waiting times, and more opportunities to appreciate the unexpected.
We keep tour costs low and extremely competitive by minimizing administrative and advertising expenses. The result is tours that are affordable and offer exceptional value while maintaining the highest standards.
Join Sunrise Birding to discover, explore,
and marvel at the wonders of nature.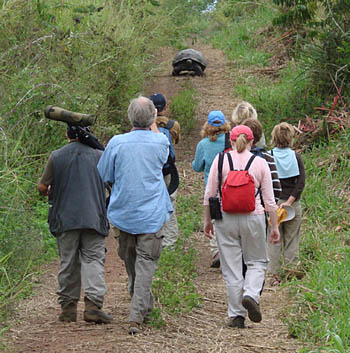 Sunrise Birding travelers in Galápagos
Photo by Gina Nichol



PASSPORTS & VISAS ONLINE
Click left for information
& fast service!