---
---
Panama: Raptor Migration
Oct 28-Nov 6, 2023
>Info & reservations
Jamaica: 29 Endemics
Jan 21-27, 2024
>Info & reservations
Lesser Antilles:
Every Endemic Tour!
Jan 22-Feb 4, 2024
>Info & reservations
Japan: Winter Specialties
February 4-15, 2024
>Info & reservations
Minnesota: Boreal Specialties
February 22-27, 2024
>Info & reservations
Chile & Argentina:
Birds & Wine
March 3-14, 2024
>Info & reservations
Costa Rica:
Toucan/Tanager Special
March 16-23, 2024
>Info & reservations
Costa Rica Special
March 22-29, 2024
>Info & reservations
Vietnam: Endemics & Specialties
Mar 27-Apr 7, 2024
>Info & reservations
Cyprus: Med Specialties
April 9-15, 2024
>Info & reservations
Lesvos: Spring Migration
April 17/20-27, 2024
>Info & reservations
Finland:
Owls & Grouse
May 18-24, 2024
>Info & reservations
Norway:
Varanger Peninsula
May 24-30, 2024
>Info & reservations
Brazil: Pantanal Wildlife Safari
Sep 1-10, 2024
>Info & reservations
Spain: Fall Migration
Aug 31-Sep 14, 2024
>Info & reservations
Bolivia
with Diego Calderon
Plus Blue-throated Macaw & San Pedro Tanager
Oct 31-Nov 15, 2024
>Info & reservations
Ecuador
Jocotoco Lodges Special!
November 2024
Info soon!
Falklands/South
Georgia Epic Cruise
January 4-22, 2025
>Info & reservations
Morocco: Sahara to Atlantic
March 8-17, 2025
Info soon!
Bhutan: Birds & Culture
April 20-May 5, 2025
>Info & reservations
Solomon Islands
May 15-June 3/8, 2025
>Info & reservations
Brazil: Pantanal
September 2025
Info soon!
West Papua
Sept 16-29, 2025
>Info & reservations
---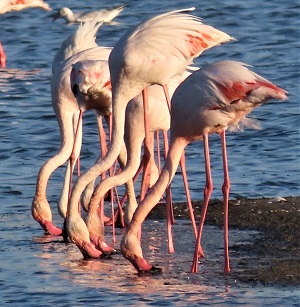 What people are saying about Sunrise Birding. . .

We have gained a reputation for using the best local guides in combination with our expert leaders, finding the target species and seeing them well—all at a reasonable pace and for a value price. See what the buzz is about! The photo galleries, trip reports, and clients speak for themselves!

Read on . . .

Photo: Greater Flamingos, Lesvos, Greece, 2021.
Photo by Gina Nichol


---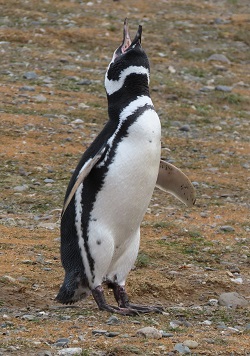 CHILE: Patagonia, October 2022
Thank you for a great trip. I really appreciate the attention that was given to each of us to find the birds. That's something I have not found on previous trips.
Liz, Chile 2022
~~~~~~~~~~~~~~~~~~~~~~~~
CHILE: Patagonia, October 2022
I really like the way you run the trip. Your concern for the group as a whole, and to the extent possible, meeting each individual's needs, was evident.
I appreciate all the biodiversity of course, but also the manner in which you orchestrate the viewings. Never rushed, good views, not just birds, sprinkle in points of interest.
I'm sure having Steve (Bird) there helps you personally but I thought he had a significant impact on the trip outcome for the group as well. Despite his 'comic' repertoire, it is easy to see there's a lot of passion and intelligence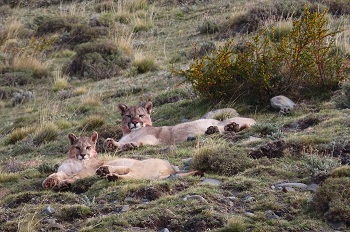 there behind the punchlines. Great guy.
Rob, Chile 2022
~~~~~~~~~~~~~~~~~~~~
CHILE: Patagonia, October 2022
It was an EXCELLENT tour. Thank you guys. I really liked the incredible organization.
Cynthia, Chile 2022

Photos: Magellanic Penguin, Pumas in Chile, October 2022 by Gina Nichol.
---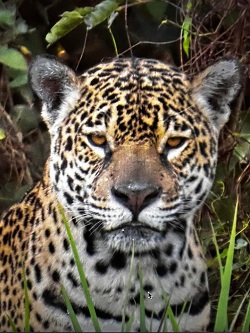 BRAZIL: Pantanal, July 2022
I have been on MANY birding tours ... and I have travelled the world birding. NEVER have I known a guide like Dan (Berard), who had never been to the country he was guiding, to be so prepared. He had certainly done his "homework". Knowing the birds, their calls and habitats is expected but his ability get on them with the scope in a heartbeat was impressive. He knew the mammals, the flora and fauna and on and on. There was never any sort of competition between the guides. They were a team from the start. Dan was always at the van door for me to get out. They both were personable, fun, patient, anticipatory and kind. Great people skills, not only "reading" people but "managing" them when needed. The food and accommodations were delightful. Trip rating AAAAA++++++++++
Marilyn, Pantanal, July 2022
Photo: Jaguar by Rubina Heptulla, Pantanal 2022
---
SPAIN
September 2021
Gina, I want you to know what a truly amazing trip I had in Spain. Once I finally arrived there's no way I could have imagined what a wonderful experience it would be. The trip was like a master class in birding, natural history, Spanish history, & cuisine. And Cristian is tremendous! From his birding skills to his incredible driving, to his vast knowledge of his country, he is a veritable fount of information. He's funny and smart and professional. Thanks for hanging in there as I vacillated on my trip. Best birding trip ever.
Alex, Grand Spain, September 2021
Photo: Audoin's Gull, Spain 2021. Photo by Gina Nichol.

I was nervous about this trip because it had been postponed when Spain shut down to outside visitors during the pandemic. However, things went smoothly as long as passengers were prepared with all the requirements to enter the country and get back to USA. Gina, Steve, Cristian, and Frank researched everything so that it all went smoothly. This was truly a once in a lifetime trip for me.
Roberta, Grand Spain, September 2021
---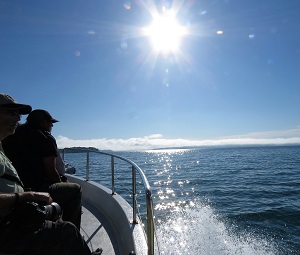 NEW ZEALAND
November 2019
I applaud the planning that went into making this New Zealand tour a success and highly enjoyable. And I thank both of you, Steve especially for extraordinarily modest and 'low-key' help in getting us on birds - it's a sign of a very special and gifted guide, when he sees that a local guide is as good as gold, and gives him all the respect & lets him 'go' with the birding. It's an approach to birding in such international tours that ought to be more emulated. So thanks for being one of the good ones, Steve!
And I surely also noticed that in the thick of birds and excitement, you (Gina) got on a lot of birds also, helping us see what we came to NZ for as well... this was a good team, from my perspective. I also thought the group was a nice one, with a nice variety of people... I'll be looking at some upcoming Sunrise tours.
Tom F, New Yor
---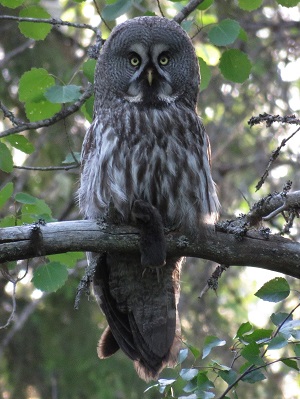 FINLAND & NORWAY
May/June 2018
It was a very wonderful birding trip once again, #6 with Sunrise Birding.
We have not stopped talking about the birds, Pirita, the landscape, accommodations, and such great leaders as you both.
We are extremely grateful and humbled for all of the assistance we got on some of the trails and with the luggage and in getting the birds. Thank you for all you do.
BK & GE, Trumbull, CT

---
GUATEMALA - February 2018
I have traveled with many groups in different countries with different areas of interest. This was the most congenial, cohesive, and most enjoyable group I've ever traveled with. It was such a pleasure! Thank you!
Alice C., St. Louis, MO
Photo above: Great Gray Owl, Finland 2018
---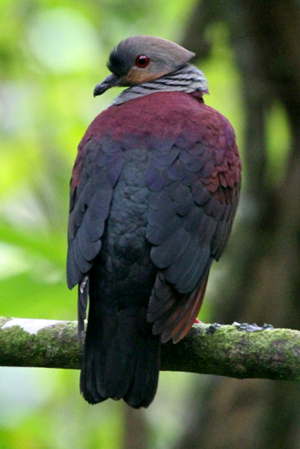 JAMAICA, Private Tour - April 2016
Just a quick note to tell you how much I enjoyed our recent trip to Jamaica. I'm sure you've heard by now that the trip could not have been much more perfect. We saw just about everything, not only all the endemics, but virtually everything else...and all very well. We left no critical species on the table. Ricardo was outstanding. He has all the skills desirable in a great birding guide. Frank was a pleasure as well. Thanks for a great trip.
David Donsker
It was an excellent trip in all respects, but especially Ricardo. He orchestrated repeated, sustained views of all top targets, he was flexible, knowledgable, professional and charming. As good a local guide as we have ever had. He even got a couple of lifers, which was fun. Thanks for setting this up.
Dr. Frank Gill
Photo above: Crested Quail Dove, Jamaica 2016.
Photo by Frank Mantlik.
---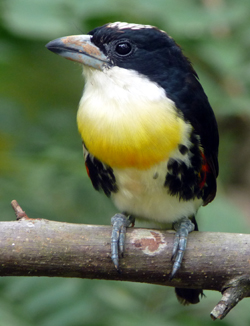 PANAMA: Darien Lowlands at Canopy Camp - September 2015
One of the best birding experiences I've had! You were both great and I hope to return on another trip!
Dennis B, St. Louis, MO
Gina, I'm so glad I got to go on a trip with you finally. Look forward to another one. Thanks for getting the scope on the birds so quickly. You are the best!
Yvonne H, St. Louis, MO
Just wanted to say thank you for an incredible stay at the Camp - it was all superb - congratulations on organizing everything and delivering a terrific time to us all. You are the best!
Angela D, New Milford, CT
Photo: Spot-crowned Barbet, Canopy Camp, Panama. Photo by Gina Nichol.
Hi Gina,
The trip you planned to Belize was beyond, way beyond anything I expected from a "travel" company. The fit was perfect for me! I will refer you to all my birding people and hope to travel with your organization again. Many thanks for designing such a fantastic trip.
Maggie, Nyack, NY BELIZE 2014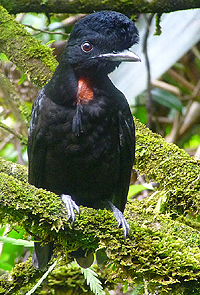 Dear Gina and Steve,
Thank you both so much for the lovely Costa Rica trip. It ended up fulfilling all my expectations and beyond! Both of you . . . are the most amazing birders I had ever met and the most generous leaders, guides, and owners. Steve, your keen vision and hearing amazed me again and again. Gina, you are no less amazing (but I knew that already...)! I am highly recommending Sunrise Birding to my friends and will join another trip in the future when my schedule allows. Thanks again.
Carmelit, Milford, CT COSTA RICA 2013
Photo: Bare-necked Umbrellabird by Gina Nichol



Hi Gina and Frank,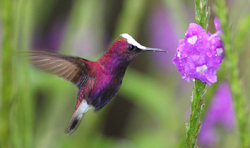 I Just wanted to thank you again for the extraordinary trip to Costa Rica! This was my (our) first international birding trip and it was fantastic! Every memory I have is wonderful-from the incredible number of birds & variety of species seen to the wonderful people whom we met. Frank and Ingrid & Vernon were superb guides. Their knowledge and hearing skills were incredible. Their professionalism, courtesy (making sure everyone had views of the birds) and friendliness made the trip so enjoyable. Even my husband, who is not a birder, but was my photographer for the trip, enjoyed it. He was also impressed with the friendliness of the group dynamics and magnificent countryside. I can't think of a better anniversary celebration!
Bev & Mike, Orange, CT COSTA RICA 2012
Photo: Snowcap © Jim Zipp
"The trip to Panama was just glorious. First of all I think that Carlos is an extraordinary person: so smart, unbelievable birder and

he treated us like queens - he thought of every detail to insure that we had a great trip AND funny, he is wickedly funny! Both lodges were great. The view from the Canopy Tower was breath taking and the Lodge was so luxurious.

Thank you so much for taking such good care of us. Traveling on your trips is always such a pleasure as you are so very organized and
thoughtful."

Henrietta L, Norwalk, CT
PANAMA 2011

Brown-billed Scythebill.
PANAMA 2011.
Photo by Carlos Bethancourt.

"We were enchanted by the birds of Costa Rica and I was once again impressed by the professionalism, generosity, surprises and delights of a Sunrise Birding excursion. Having Steve along with his spot-and-know every bird expertise, and his 'natural child' sense of humor; your ability to find and identify, your casual grace, and the wonderful company all amounted to a perfect trip."

Joanna B, Guilford, CT
COSTA RICA 2011

Lesser Ground Cuckoo. Costa Rica 2011.
Photo by Gina Nichol.

"Many thanks for your excellent trip report & photos from our Pyrenees visit. I really enjoyed the trip and would like to thank you both for making everything run smoothly. The birds, butterflies, moths and flowers were all brilliant, in spite of the wet weather at times. I hope Robin & our group will use Sunrise Birding again for another birding trip soon.

Ken H, England
SPANISH PYRENEES
Private Group Tour, June 2010

Harpy Eagle chick. Pantanal 2009
Photo coutesy Birdseekers

"Just wanted to say thanks to you all for arranging and operating one of the best trips Ben and I have participated in. Looking forward to an opportunity to travel with you again. "

Trevor R, England
COLORADO CHICKENS 2010

"This Alaska trip is the very best North America trip we have ever been on . . . You and Steve are two great professional birders who know what you are doing, with impressive skills and ability to get the birds, and attend to everyone's needs. Who would think you would ever see all three eiders together in your life?"

Bernie K, Trumbull, CT
ALASKA 2008 - Barrow & Dutch Harbor extensions

"Particular thanks must go to Gina Nichol, who's meticulous planning, lovely personality, and superb birding skills, made this tour all

it was set out to be!"

Birdseekers Trip Report
SOUTHERN NEW ENGLAND BIRDING TOUR
March 2007

"From one very happy Sunrise Birding participant! Wow!!!! The excursion was fantastic - awesome in fact!!! I'm having marvelous memories constantly dancing in my head!!!! It would be very difficult to name a favorite bird species, site, etc. as the entire trip was one amazing adventure each and every moment!!! Lots of fun and laughs and a good group with which to share all! Many thanks for making the experience so perfect!"

Penny S, Westport, CT
GALAPAGOS 2007

"We have to say that your trip was THE BEST trip we have ever taken. You are a Master at finding the best!"

Bernie K & Ginny E, Trumbull, CT
ALASKA 2008 - Barrow & Dutch Harbor extensions


"Just like to thank you for an exceptional trip. Luke was a wonderful guide pulling out all the stops to get the wildlife for us as well as dealing with everything that makes a tour an outstanding success. "

Joyce & Colin H, Plymouth, England
MONTANA/YELLOWSTONE 2009

"The contents of the After Tour Package are super -
the best I have seen from a
tour company by far."

Robin G, Carnforth, England
Two private tours in MONTANA/YELLOWSTONE
2007 & 2008


"After several minutes, it was Grevin who spotted the Quetzal in a tree. It had just eaten a fruit and stayed in the tree for 15-20 minutes until chased away by an Emerald Toucanet. We had great looks and it is every bit as spectacular as billed."

Bob W, Guilford, CT
COSTA RICA 2004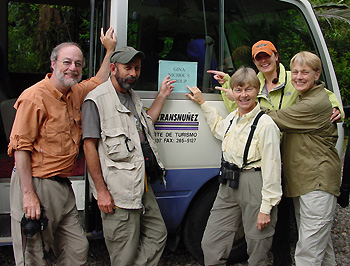 Sunrise Birding travelers in Costa Rica
Photo by Gina Nichol
Short-tailed Albatross & Swainson's Warbler photos by Steve Bird.
Blue-footed Booby and Resplendent Quetzal photos by Gina Nichol.