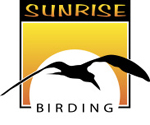 PANTANAL!
BIRDING SAFARI
August 2 - 10, 2014


Species List(pdf)> Trip Report(pdf)>


This year's tour featured great views of Jaguar, Hyacinth Macaw, Greater Rhea, Red-legged Seriema and more. Click the links above to see the Trip Report and Species List. Scroll down for photos by Frank Mantlik.

Contact [email protected] for
information on future tours.