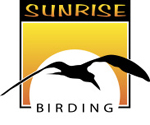 CHILE!
Endemics & Specialties
TRIP HIGHLIGHTS
September/October 2008
Highlights of the tour included the most coveted species
to be seen in Chile and all were seen well!
Juan Fernandez Firecrown, Juan Fernandez Tit-Tyrant,
Diademed Sandpiper-Plover, Puna Snipe, Rufous-legged Owl, Magellanic Plover, Magellanic Woodpecker, Pied-crested Tit-Tyrant, White-throated Hawk, Austral Rail, Tawny-throated Dotterel, Rufous-chested Dotterel, Rufous-bellied, White-bellied, Gray-breasted and Least Seedsnipe, Burrowing Parrot, Peruvian Tern, Band-tailed Earthcreeper, Black-throated Huet Huet, Chilean Woodstar, Peruvian Sheartail, Blue-and-Yellow Tanager, Golden-billed Saltator and much more.
Juan Fernandez Firecrown. Photo by Steve Bird.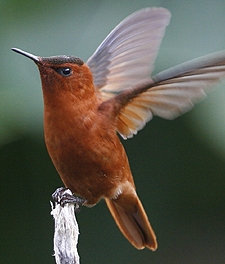 2006 Highlights & Photos>>