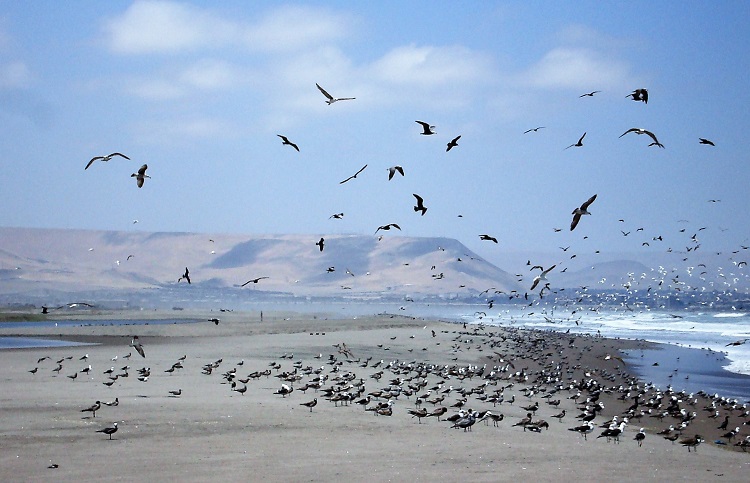 A bird-filled beach in Chile. Photo by Gina Nichol.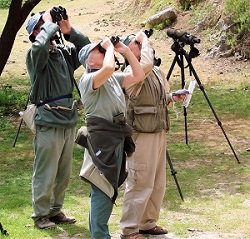 Call for Registrations!
Don't Miss Out
on These Great Tours
Greetings Birders!
As the vaccines rollout, we are getting closer to travel!
NOW is the time to plan for tours for later this year and into 2022. Several of our tours are already full or filling quickly. Don't miss out!
Register NOW!
Contact [email protected]
or complete our online inquiry form>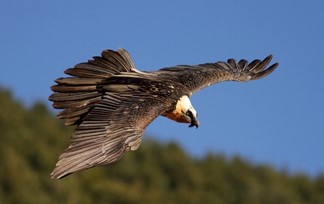 GRAND SPAIN 4 SPACES!
Sept. 2 - 16, 2021
Info & registration>
Experience fall migration in beautiful Spain! Specialties on this tour include Spanish Imperial Eagle, Lammergeier, DuPont's Lark, Iberian Magpie, and Wallcreeper, and such beauties as European Roller, Golden Oriole, and European Bee-eater plus excellent wine, food and culture. There are just 4 places open right now. Inquire about this tour>

GREECE: Lesvos Fall Migration
Sept 26 - Oct 3, 2021
Info & registration>
Join Gina Nichol & Steve Bird to witness the fall migration in our beloved Greek island of Lesvos. Autumn in Lesvos offers great, relaxed, warm weather birding as migrating shorebirds, raptors and passerines from Europe and Central Asia move southward. The wonderfully bird rich habitats of the island include pine forests, rocky hillsides, rugged coastline, sandy beaches, sprawling fields, freshwater streams and rivers, and the famous saltpans. Beautiful landscapes, warm hospitality, excellent food and birds, they are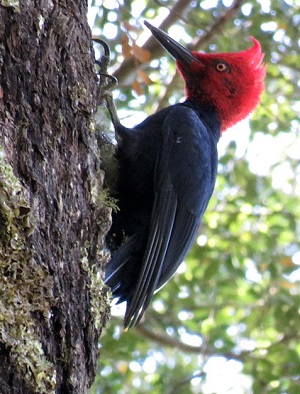 all waiting for you in Lesvos! Inquire about this tour>


ARGENTINA: Best of the South
Oct. 22 - 31, 2021
Info & registration>
Discover the wildlife and stunning scenery of southern Argentina in Los Glaciares National Park, Tierra del Fuego National Park, the Beagle Channel, and the Valdés Peninsula where Southern Elephant Seal, Southern Right Whale, and Orcas can be seen. Magellanic Woodpecker, Burrowing Parrot, Flying and Fuegian Steamer Duck, and Ashy-headed Goose are all possible as well as Monjitas, Gallitos, Cinclodes, Rayaditos, and myriad seabirds of the southern seas.
Inquire about this tour>


CHILE & ARGENTINA: Birds & Wine!
November 7 - 18, 2021
Info & registration>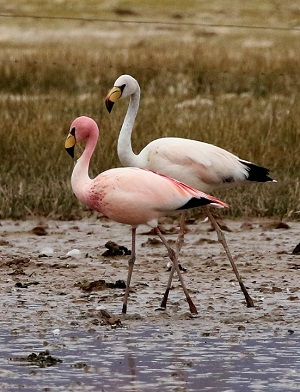 Join Gina Nichol and Steve Bird for a very special journey across the Andes, specially designed to discover the wealth of birds and landscapes of the central regions of Chile and Argentina and the wines that have earned their well-deserved fame on the international scene. From skulking tapaculos to imposing albatrosses, from extraordinary hummingbirds to majestic condors, from Chilean Carmeneres to Argentine Malbecs, come and indulge yourself with the birds and wines of Chile & Argentina! Inquire about this tour>


NORTHWEST ARGENTINA
with Eduardo Patrial
December 2 - 17, 2021
Info & registration>
Northwest Argentina offers a wealth of rare and spectacular birds in the beautiful Yungas cloud forests, tumbling mountain streams, Monte desert, cacti scrubland, altiplano and high Andean grasslands. Possibilities on this tour include Rufous-throated Dipper, White-throated Cacholote, Sandy Gallito, Cream-backed Woodpecker, Red-tailed Comet, Black-legged Seriema, Quebracho Crested Tinamou, James's Flamingo, Many-colored Chaco Finch and more! Join Eduardo Patrial to experience the best birding in northwest Argentina!
Inquire about this tour>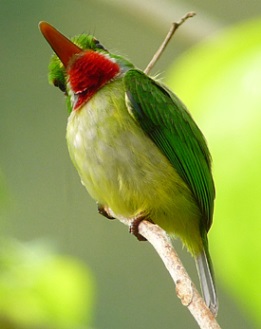 JAMAICA: 29 Endemics!
December 4 - 10, 2021
Info & registration>
Jamaica, with its lovely beaches, friendly people, rum, and reggae, has a rugged interior covered with lush forests that harbor 29 endemics - bird species found nowhere else in the world. Add to that at least 17 Jamaican subspecies and a host of other Caribbean endemics and you have a fabulous winter birding getaway! Don't miss it!
Inquire about this tour>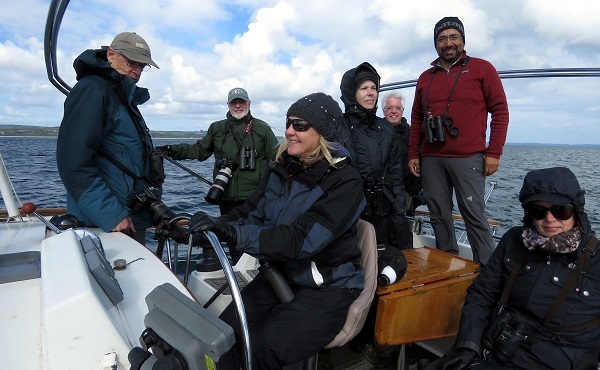 ---
STEVE BIRD ORIGINALS
Steve is continuing to illustrate and paint again and he is willing to do commissions, especially of species seen with us on past trips. See more of Steve's original art here> Contact Steve to discuss options at [email protected]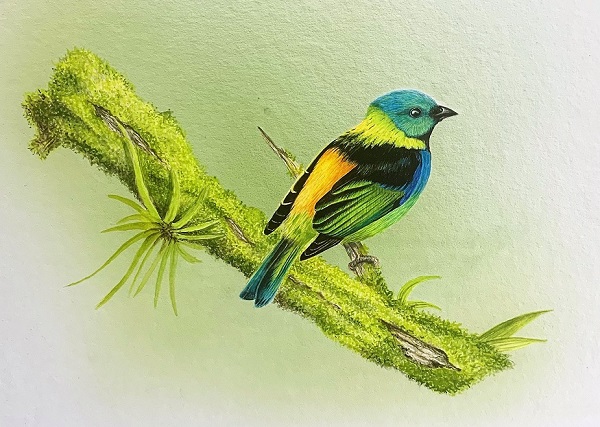 Green-headed Tanager, watercolor by Steve Bird
---
PRIVATE BIRDING TOURS
Plan your own private birding tour, including domestic, international and private local birding tours in southern New England. If you have questions, want to arrange a private tour, we'd love to hear from you. Contact [email protected] or complete our online inquiry form>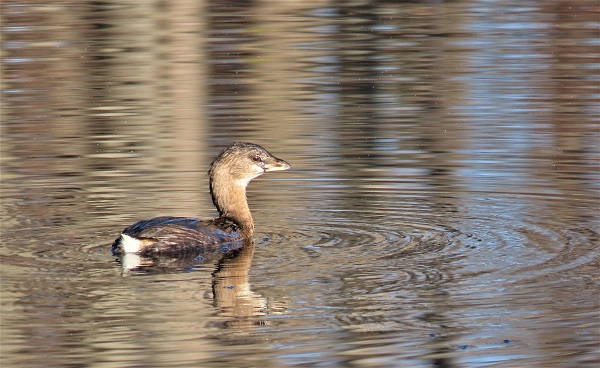 Pied-billed Grebe, November 9, 2020. Photo by Gina Nichol.
---
OUR GOAL:
Sunrise Birding's ethos is to provide the best possible birding experience for the best value. We maintain high standards and have gained a reputation for using the best local guides in combination with our expert leaders and finding the target species and seeing them well—all at a reasonable pace and for a value price. See what the buzz is about! The photo galleries, trip reports, and clients speak for themselves! A complete schedule of Sunrise Birding LLC events is online at this link>

Gina Nichol
Sunrise Birding, LLC
203.453.6724
Email: [email protected]
Web site: http://www.sunrisebirding.com
•RECENT TOUR REPORTS
•MORE TOURS
•TOUR VIDEOS ON YOUTUBE
---