Panama!
Darien Lowlands at the Canopy Camp
July 31 - August 8, 2016
Leaders: Carlos Bethancourt & Luke Tiller
Trip report (pdf, 4.8 MB)> Species List (pdf)>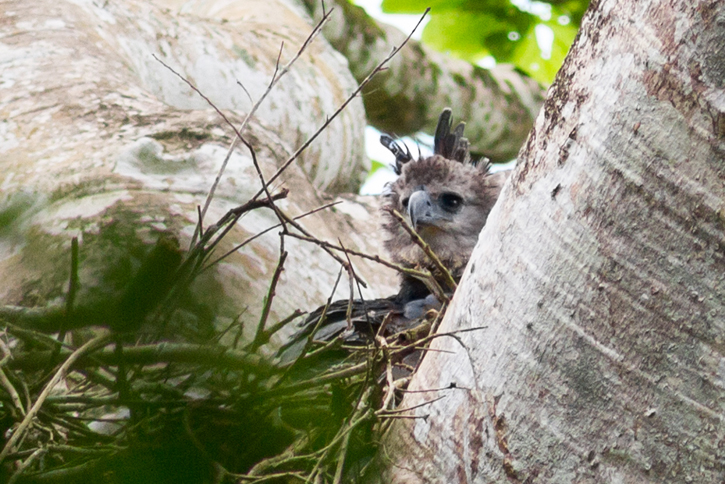 Our Sunrise Birding group was the first to see this Harpy Eagle during our Canopy Camp Special in Panama's Darien Lowlands in early September under the leadership of Carlos Bethancourt and Luke Tiller! Other highlights included Black Oropendola, Double-banded Graytail, Bicolored Hawk, Cerulean Warbler and a clean sweep of the Jacamars in this region of Panama with Dusky-backed, Rufous-tailed and Great Jacamar. A total of 240 species was recorded on this trip. See the Trip Report (pdf) and Species list and join us next year! Contact [email protected] to hold your place!
Harpy Eagle. Photo by Luke Tiller.