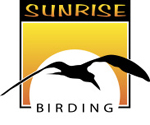 NORTHEAST
BRAZIL!
Jan. 8 - 25, 2014
400+ species recorded!
HIGHLIGHTS :
80+ endemics, many very range restricted species
Araripe Manakin
Lear's Macaw
Hooded Visorbearer
Ruby Topaz
Gray-fronted Parakeet
Slender Antbird
Black-billed Scythebill
White-winged Cotinga
Pink-legged Graveteiro

Banded Cotinga
White-browed Antpitta
Scarlet-throated Tanager
White-winged Potoo
Racket-tailed Coquette
Diamantina Tapaculo
Great Xenops
Tawny-browed Owl
Hook-billed Hermit
Pygmy Nightjar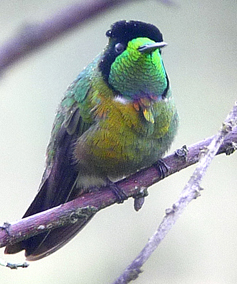 Hooded Visorbearer
Photo © Gina Nichol
Click the thumbnails below
to see a larger version
of the photo.
All photos © Gina Nichol.