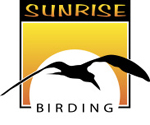 LESVOS!

April 27 - May 4, 2013
Tour led by Gina Nichol and Steve Bird.

Trip Report & Species List
(pdf)
>
TRIP HIGHLIGHTS, RARITIES & FAVORITES:

Four Rufous Bush Robins in one place!
Three Scops Owls in one place!
Lesvos Specialties:
Krüper's Nuthatch & Cinereous Bunting
Black-eared and Isabelline Wheatear
Black Storks showing amazing colors
Bee-eater, Roller, Black-headed Bunting
Little Bittern
White-winged Terns
Long-eared Owl nest with chicks
Yelkouan Shearwater
Collared Flycatcher
Sombre Tit
Collared Pratincole, Curlew Sandpiper
Short-toed Eagle, Red-footed Falcon
Masked and Lesser Gray Shrike
Rüppell's Warbler
Seaside Taverna Lunches
One cloud in the sky all week!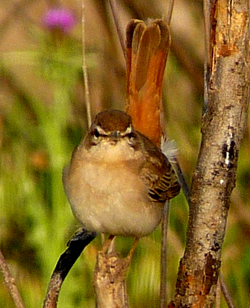 Rufous Bush Robin
Photo © Gina Nichol

For information on future tours, contact [email protected]
Click the thumbnails below
to see a larger version
of the photo and scroll
down for more photos.
All photos © Gina Nichol.