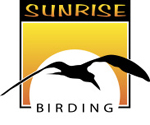 GUYANA


Real Birding Tour!



November 23 - December 8, 2013
Scroll down for photos!

TRIP HIGHLIGHTS, RARITIES & FAVORITES:
385 species recorded!
Guianan Cock-of-the-Rock
Harpy Eagle at Turtle Mountain - again!
Hoatzin
Rufous-winged Ground Cuckoo - at close range!
Black-faced Hawk
Ocellated Crake - 4 seen!
Rufous Crab Hawk
Blood-colored Woodpecker
Gray-winged Trumpeter
Black-spotted Barbet
White-plumed Antbird
McConnell's Flycatcher
A congregation (8!) of Pompadour Cotingas
Capuchinbirds displaying
Crimson Fruitcrow
Sun Parakeet
Red Siskin
Hoary-throated Spinetail
Rio Branco Antbird
Giant Anteater
Two Jaguars crossing the road
Giant River Otter

This tour featured an amazing number of target species and Guianan Shield Endemics seen well by all tour participants. The local guides were the best in the country and the group enjoyed fabulous birding, spectacular landscapes, warm hospitality and wonderful camaraderie. Guyana is a friendly, wild country with so many birds and habitats to enjoy. It is a MUST VISIT country for any serious bird watcher!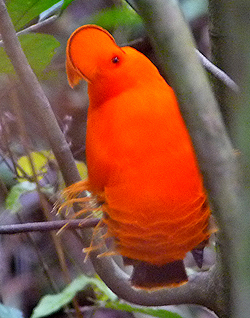 Guianan Cock-of-the-rock
Photo © Gina Nichol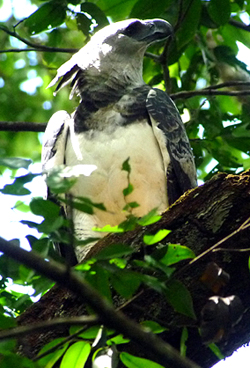 Harpy Eagle Photo © Gina Nichol