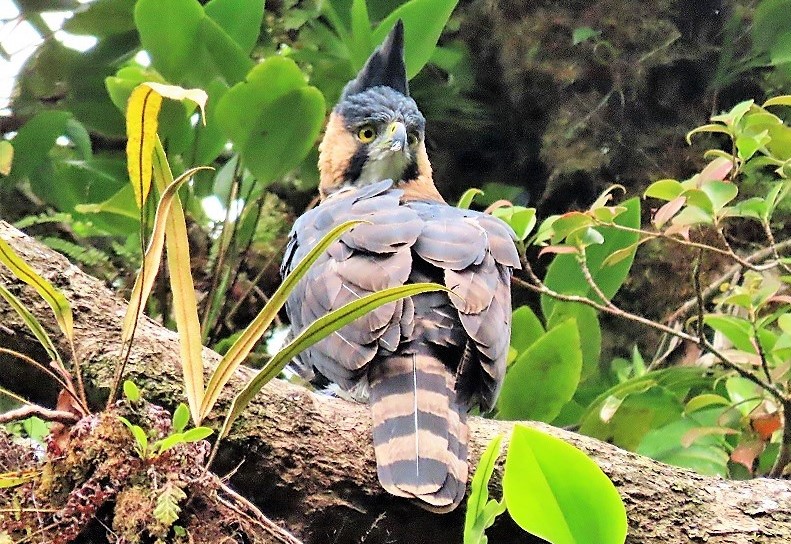 Ornate Hawk Eagle, Costa Rica. Photo by Gina Nichol.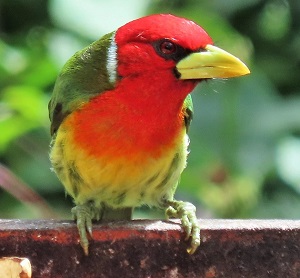 2022 - The Year in Review
It is with much gratitude to all of our travelers, friends, superb guides, excellent drivers, and hard working local agents, that we send warm holiday wishes this year. Thank you for all of your support and for joining us on birding and wildlife adventures in 2022. As we reflect on the year, there was a obvious, ardent desire to get back to travel after two challenging years.Thank you to our many amazing clients (really friends) for trusting us on several fabulous tours around the world.
With travel back in full swing, most of our tours in the beginning of 2023 are full or near full. So if you haven't made travel plans for 2023 yet, act NOW so you don't miss out. Great destinations like BORNEO, SPAIN, BRAZIL, BOLIVIA, PENINSULAR MALAYSIA, PANAMA, and NEW ZEALAND still have spaces!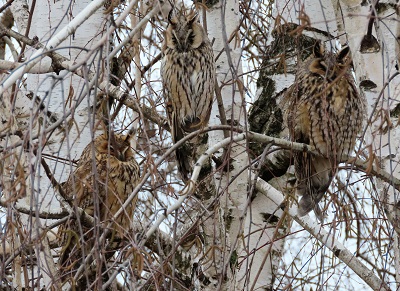 Below is a quick Review of 2022
(follow the "MORE" links to photos and reports)

Our inaugural tour to SERBIA in January 2022 for the Long-eared Owl Extravaganza recorded hundreds of Long-eared Owls, as well as 5000+ Common Cranes, 4(!) Eastern Imperial Eagles, Syrian Woodpeckers, Pygmy Cormorants, Hawfinch and so much more, while experiencing the unrivaled hospitality of Serbia and great food. MORE>

In February, guide extraordinaire Maynor Ovando and the wonderful local guides of Guatemala showed our group many of the special birds of this beautiful country.

Also in February, Frank Gallo and Alex Lin-Moore led a group to south TEXAS netting close to 200 species with 3 Mega Rarities: Bat Falcon!!! – 1st U.S. Record, Social Flycatcher!!! the 4th U.S. Record, and Golden-crowned Warbler!!! MORE (pdf report)>
In March, Gina and Steve led a private, 16-day tour in COSTA RICA, our home away from home. We saw an incredible 486 species while enjoying the best birds, lodging and food that Costa Rica has to offer. MORE>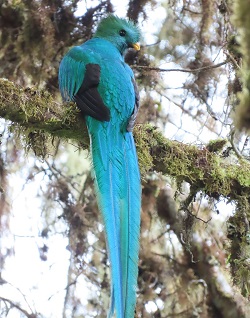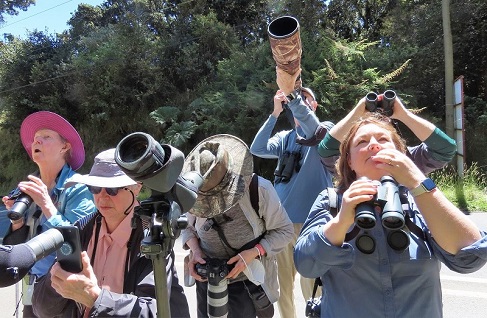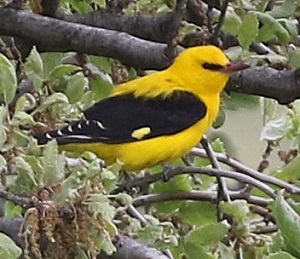 Gina and Steve stayed in Costa Rica to co-lead our popular COSTA RICA: Hummingbirds & Quetzals tour with Jose Pablo Castillo. Jose showed us some new, fantastic birding spots and we had great views of Resplendent Quetzal, 26 species of Hummingbirds including Snowcap, Cabanis's Ground Sparrow, Elegant Chlorophonia, Fiery-throated Hummingbird, Green-fronted Lancebill and MORE>
In April, Gina and Steve were back on our beloved Greek island of LESVOS for Spring Migration. Paul Manning co-led, adding his immense knowledge of the island. Highlights included a tree full of Golden Orioles, a Bee-eater Christmas Tree, Great Spotted Cuckoos, bushes full of migrating birds, Flamingos, Red-footed Falcons, the Lesvos Orchid, and hoardes of Scopoli's Shearwaters following a fishing boat into Sigri. MORE>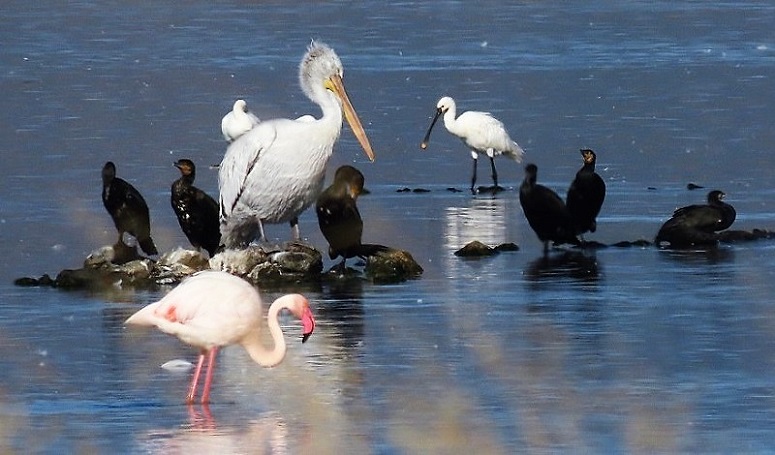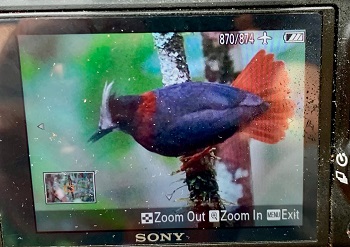 Meanwhile, Diego Calderon led an amazing tour to Colombia's MITU region finding 323 species including a few Colombian endemics (in the Andes) and a load of the regional Negro/Orinoco River, white-sand forests goodies. Fiery Topaz, Chestnut-crested Antbird, Guianan Cock-of-the-rock, Bar-bellied Woodcreeper, Green-bearded Helmetcrest, Spangled Cotinga, White-plumed Antbird, Saffron-crested Tyrant-Manakin, Red-necked Woodpecker, Kawall's Parrots were among the many favorites of the tour. MORE>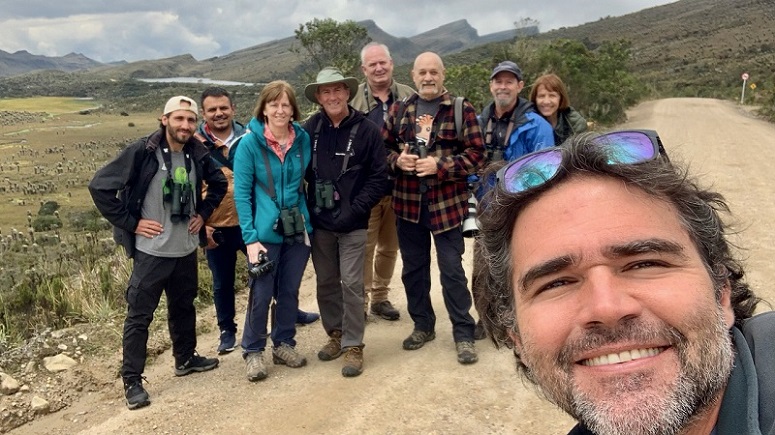 In May, Gina let Bird Walks and gave a talk on Hummingbirds at Connecticut's Beardsley Zoo. And then it was off to MONGOLIA in June for Oriental Plover, Black-billed Capercaillie, Ural Owl, Swan Goose, Saker Falcon nest with chicks, Amur Falcon, Azure Tit, Wallcreepers, Desert Finch, Mongolian Lark, Pied Avocet chicks, Himalayan Beautiful Rosefinch, Przewalski's Horse, the Flaming Cliffs, and Snow Leopards. MORE>

SNOW LEOPARD - Camera Trap clips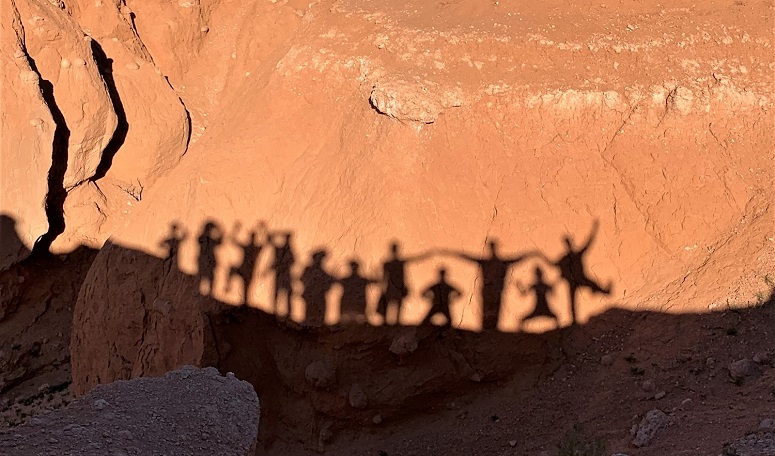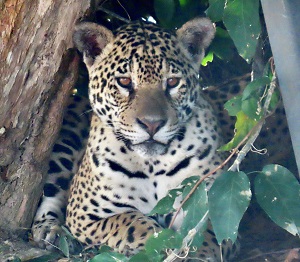 In July, Gina, Steve and Tom Bird exhibited at England's GLOBAL BIRD FAIR to see so many friends and kick off the new Bird's Wildife and Nature Tours>
Also, in July, Dan Berard led a fantastic tour with Eduardo Patrial in BRAZIL'S PANTANAL and Jardim da Amazona enjoying multiple Jaguars, Cone-billed Tanager and more.
In September it was back to LESVOS to experience Fall Migration in the Aegean. Highlights included Kruper's Nuthatch, Lesser Gray Shrike, Eleanora's Falcon, Dalmatian Pelican, 100+ Willow Warblers in one field, Bee-eaters, Middle Spotted Woodpecker, and more>
In October, we sent two trips to CHILE for Condors, Penguins & Pumas, one led by Gina and Steve and the other by Jose Pablo Castillo. Highlights there were: Pumas in an intimate setting(!), King Penguins, Magellanic Penguins, Humboldt Penguin, the Andean Condor show, Torres del Paine scenery, Magellanic Woodpecker, Magellanic Plover, Snowy Sheathbill, Tawny-throated Dotterel, ALL of the Geese species of Patagonia, Elegant Crested Tinamou, Chocolate-vented Ground Tyrants and MORE, Chile I> /// MORE, Chile II (pdf report)>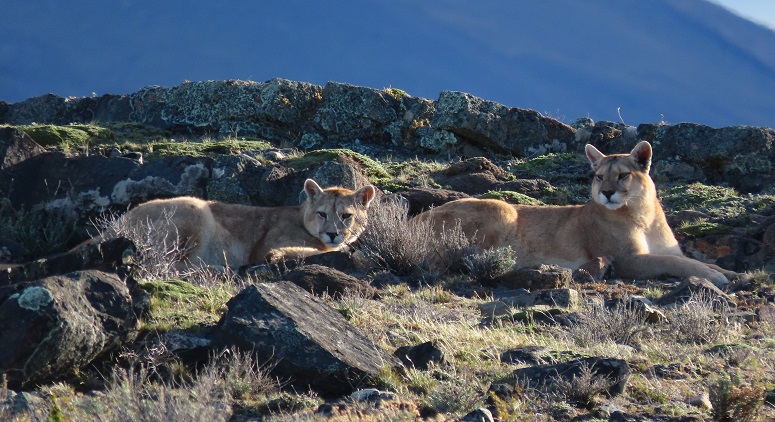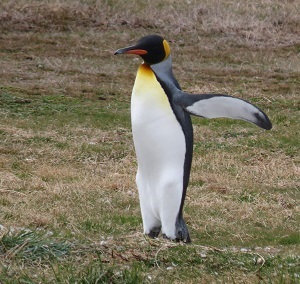 As we wind down the year, Eduardo Patrial is just back from Northwest Argentina (report soon) and Frank Gallo took a group to Jamaica (report soon).
So as you can see, it's been a wildlife filled year! Thank you all for making 2022 a success! Best wishes for a happy, healthy 2023. We hope to see you out in the field!
Gina, Steve and the Sunrise Birding LLC team!

•RECENT TOUR REPORTS
•MORE TOURS
•TOUR VIDEOS ON YOUTUBE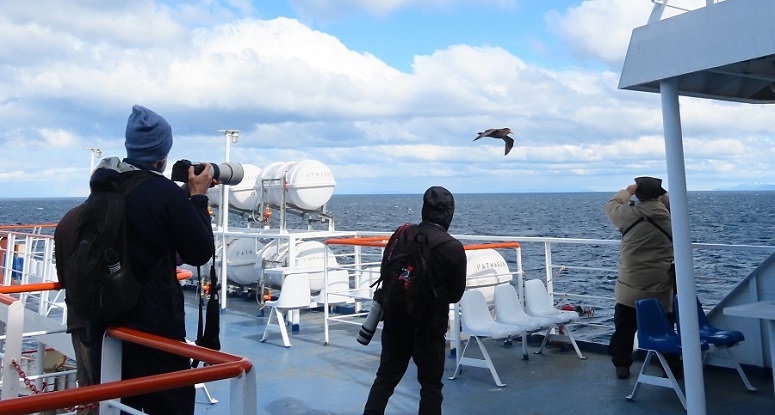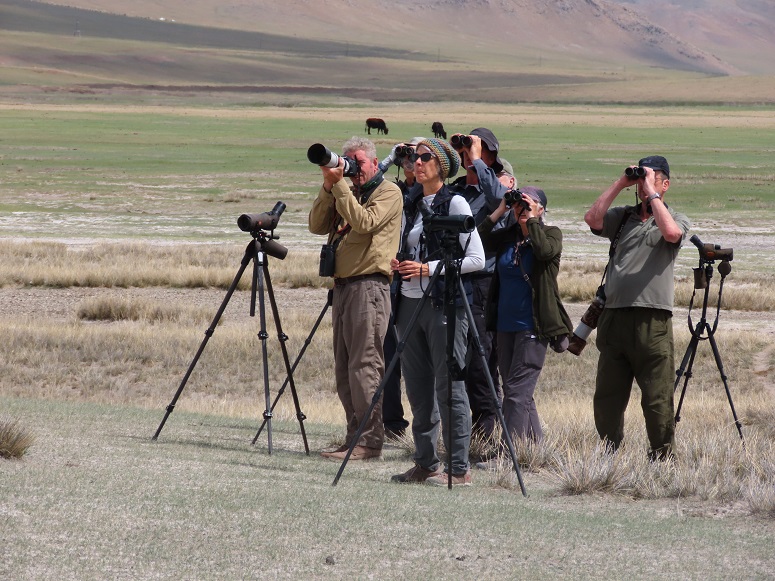 PHOTOS (top to bottom): Ornate Hawk Eagle, Costa Rica. Photo by Gina Nichol; Red-headed Barbet by Gina Nichol; Serbia's Long-eared Owls by Gina Nichol; Resplendent Quetzal. Costa Rica by Gina Nichol; Quetzal Watching in Costa Rica by Gina Nichol; Golden Oriole, Lesvos by Gina Nichol; Kalloni Saltpans Birds, Lesvos by Gina Nichol; White-plumed Antbird, Colombia by Georges Kleinbaum; Selfie at Sumipaz National Park, Colombia by Diego Calderon; Snow Leopard camera trap videos, Mongolia; Mongolia Group at the Flaming Cliffs by Gina Nichol; Jaguar, Pantanal, Brazil by Elena Coffey; Pumas in Chile by Gina Nichol; King Penguin, Chile by Gina Nichol; Fun with Giant Petrels in Tierra del Fuego, Chile by Gina Nichol; Birding in Mongolia by Gina Nichol.