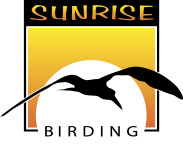 Sunrise Birding, LLC -- Small Group Birding and Wildlife Tours

Join our mailing list to receive updates on workshops, local field trips in Connecticut, US and international tours, bird sightings, and special announcements.  To join the list, please fill out the form below and click "Submit".  We would appreciate your suggestions on a few additional questions as well. 

Name                                                                                      

Email Address

Confirm Email Address

Daytime Phone

How did you hear about Sunrise Birding? 

What are your birding interests? 

  DREAM A LITTLE!  What are the top three birding trips that you dream of going on?

What three factors would most influence your decision to book on a birding tour?

Click               to be added to our email list

If you are having trouble with the form, simply send an email with the above information to: gina@sunrisebirding.com