Join Frank Gallo and explore key and lesser known birding sights around Connecticut as part of our Birding in Connecticut Spring Field Trip Series to celebrate the release of Frank's new book of the same name.
Explore some of the popular Connecticut birding spots with the expert and discover the lesser known places!
Our first trips will be to the Northwest and Northeast Highlands in search of more northern nesting species, including Northern Waterthrush, Cerulean, Blackburnian, Canada and other warblers, Winter Wren, Blue-headed and other vireos, and woodpeckers such as Pileated and Yellow-bellied Sapsuckers.
Cost per session:
$55 per person, advance registration. $65 the day of the trip (cash).
Preregistration and advance payment is required to hold your space.
Click the link below to register. Then follow up with full payment by check to
Sunrise Birding LLC, PO Box 274, Cos Cob, CT 06807 or via PayPal.
---
Northwest Highlands
Wimisink to River Road Tour
Friday, May 4, 2018
Click here to register>
Meet at 7:30 AM at Wimisink Preserve, Sherman, CT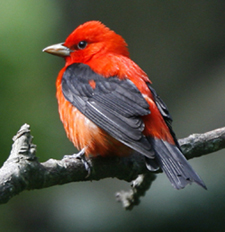 We'll begin our day exploring explore one of Connecticut's premier inland sites, the River Road area in Kent, tucked within he Housatonic Valley in Connecticut's heavily forested northwest highlands. This area adjacent to the Housatonic River is uniquely situated between steep-sloped forested ridgelines and moist riparian woodlands. The river and ridgelines create a major north-south migration corridor for birds. Within this vast and largely undeveloped region are a mosaic of numerous microhabitats which support a rich variety of birds, including such less common and local nesters as Cerulean, Hooded, Canada and Prairie Warblers, and a fine array other species. Everything from Cliff Swallows to Common Raven occur; it's a place where species such as Winter Wren, and Yellow-bellied Sapsucker, rub shoulders with their southern cousins such as Fish Crow (rare), Black Vulture.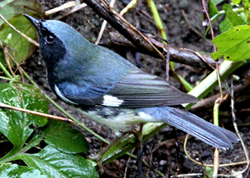 Cornwall's secluded Coltsfoot Valley area will be our next stop. Here grassland specialties, such as Bobolink, Eastern Meadowlark, and American Kestrel breed here. Further down the valley, Willow and Alder Flycatchers, and Eastern Bluebird nest. A nice array of northern breeding warblers and other birds summer in the area, including Red-breasted Nuthatch, Purple Finch, Yellow-rumped, Black-throated Blue and Black-throated Green Warblers, with the possibility of Brown Creeper and Hermit Thrush, and many other species.
After lunch in Kent (not included) We will end our day at Wimisink Preserve, nestled between two ridges in Gaylordsville. Its lovely boardwalk provides access to a productive marsh complex rich that has attracted rare breading species, including Common Moorhen, and American Bittern. Bitterns successfully raised three young here. Marsh Wren, Wood Ducks, Yellow-billed, and Virginia Rails among many other species that are possible here. A variety of raptors use the ridgelines and Cliff and Bank Swallows are possible nearby.
This is a wonderful day of birding. The River Road alone can produce 90 species of birds in a day. Imagine what we'll discover.
Meet at: 7:30 at Wimisink Preserve
---
Northeast Highlands
Boston Hollow Area, Ashford
Friday, May 11, 2018
Click here to register>
Meet at Boston Hollow at 8 a.m. or Carpool from Milford at 6:15 a.m.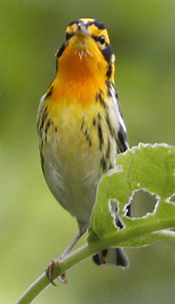 Boston Hollow in Ashford is a 2-mile-long ravine through Yale Forest lands. A small stream runs its length, shaded by hemlocks, with steep forested hills and scattered cliffs on either side. It is the place to hear and see such beauties as singing Winter Wrens, Canada Warblers, and Northern Waterthrushes. Black-throated Blue Warblers sing from its hillsides and Blackburnian and Black-throated Green Warblers reside in its hemlock groves. It's a place where Common Ravens nest on the cliffs, and Broad-winged, Red-shouldered, and Cooper's Hawks nest in its forests. Northern Goshawks even hunts the deep woods here.
A visit to Boston Hollow is a chance to explore lush northern forests rich with birdlife. It's the only place in Connecticut that I've found Red Crossbill in June. It's a place where Hermit Thrushes sing their ethereal song and Nashville Warblers have nested. Its Spruce stands may hold nesting Golden-crowned Kinglet or Magnolia Warbler. Evidence of Pileated Woodpeckers can be found throughout the hollow, and Least Flycatcher, Blue-headed Vireo, and Brown Creeper are heard along much of its length. It's a beautiful place to explore.
After lunch, time permitting, we'll visit other local sites.
---
The Hoppers, Bristol
Thursday, May 24, 2018

Click here to register>
Meet at 7:30 in Bristol or carpool from Milford at 6:30 a.m.
The Hoppers, also known as Birdge Pond, is a little known site in Bristol that holds one of Connecticut's largest breeding populations of Grasshopper Sparrows. Join Frank as we explore the preserve's lovely fields, forests, and thickets in in search of these and other beauties. The Hoppers holds Savannah Sparrow, Bobolink, Eastern Towhee, and Brown Thrasher (some years). Other possibilities include Indigo Bunting, Prairie Warbler and Field Sparrows and many forest-loving species.
Grasshopper Sparrow. Photo by Mark S. Szantyr.
---
MORE DETAILS:
A confirmation and directions will be emailed a few days prior to the trip. Please review and accept our terms and conditions> prior to registering. Participants are encouraged to dress for the weather, bring binoculars, and any other personal necessities.