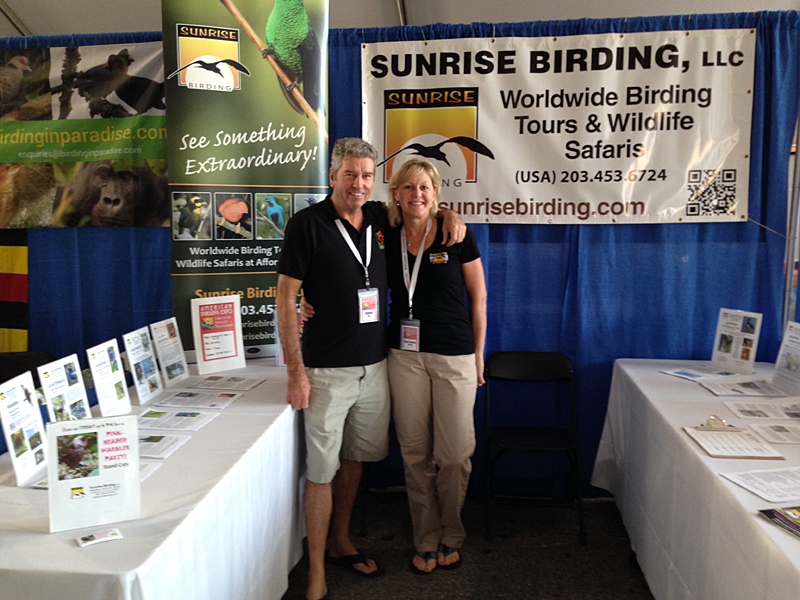 Sunrise Birding stand - Gina & Steve are ready for action!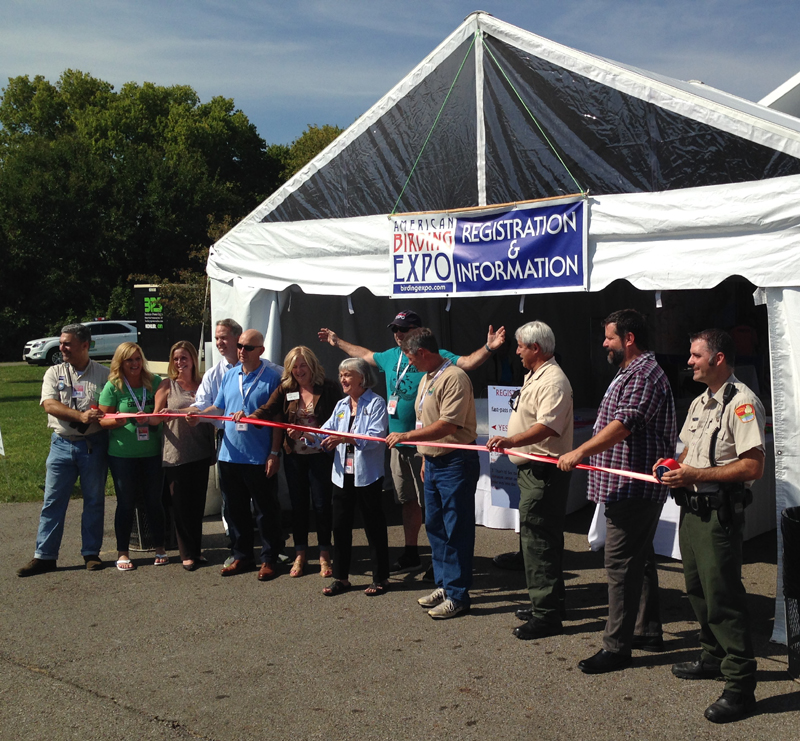 Ribbon Cutting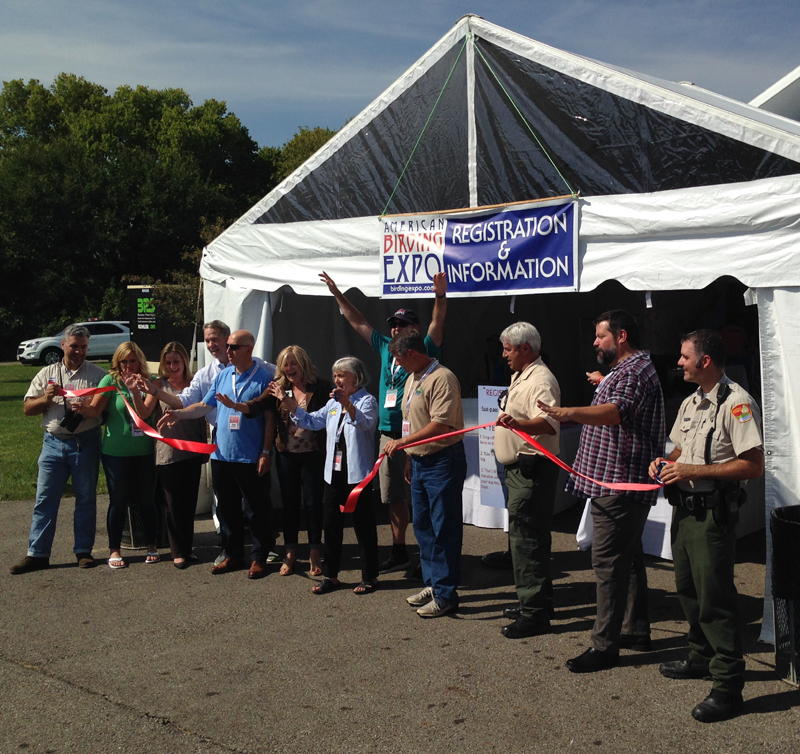 Ribbon Cutting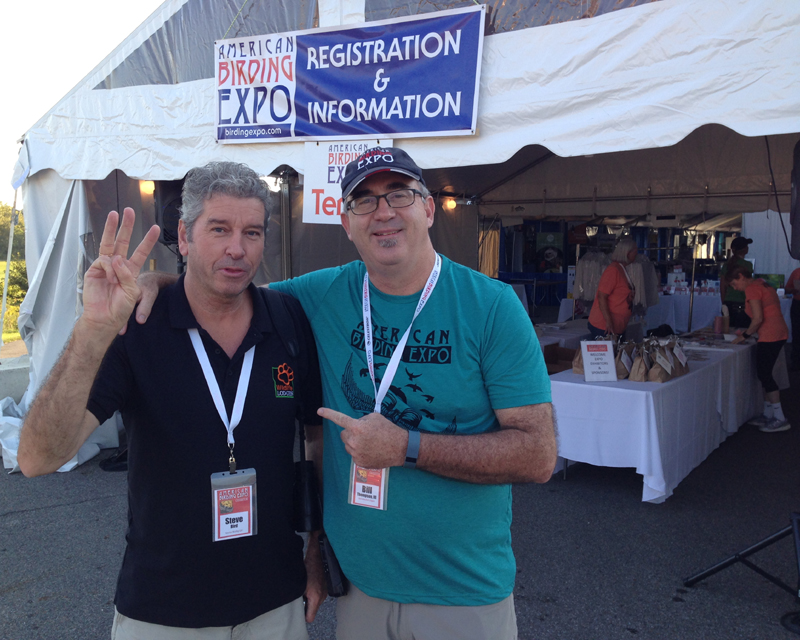 Steve Bird & Bill Thompson III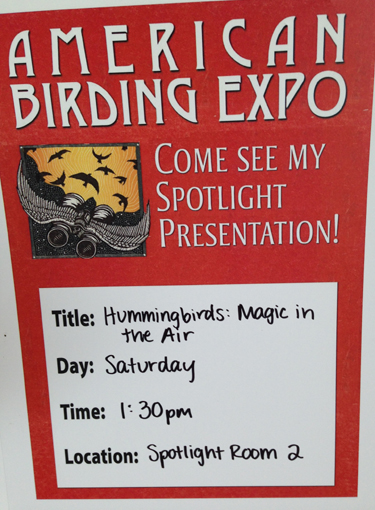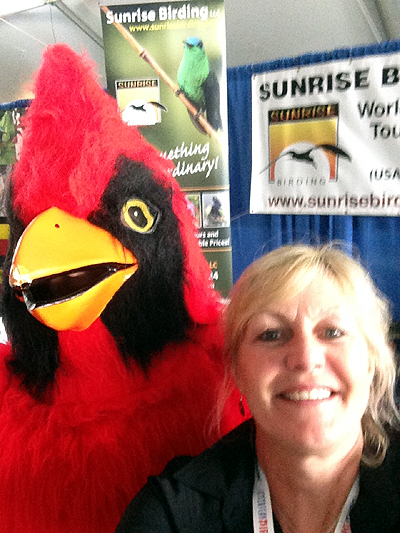 Gina's Hummingbird talk covered in the local paper> 35 attendees! / Selfie with a Cardinal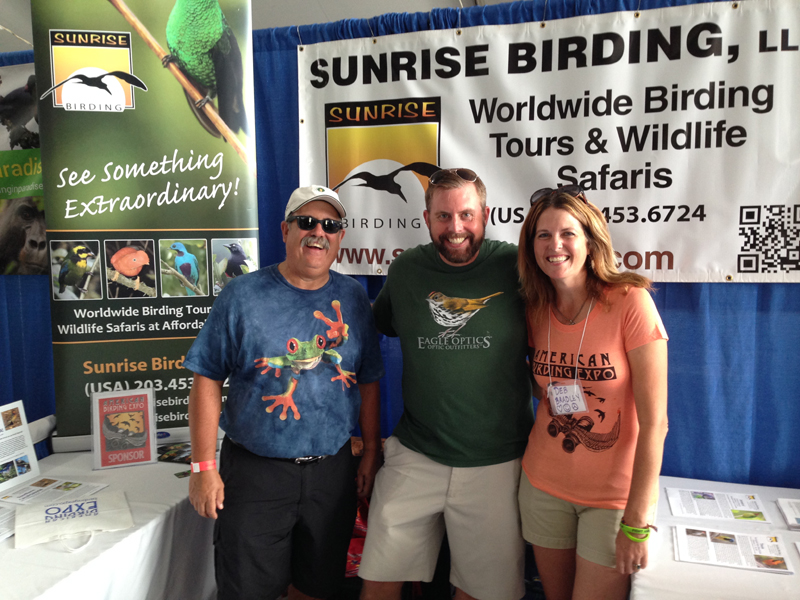 Friends visiting!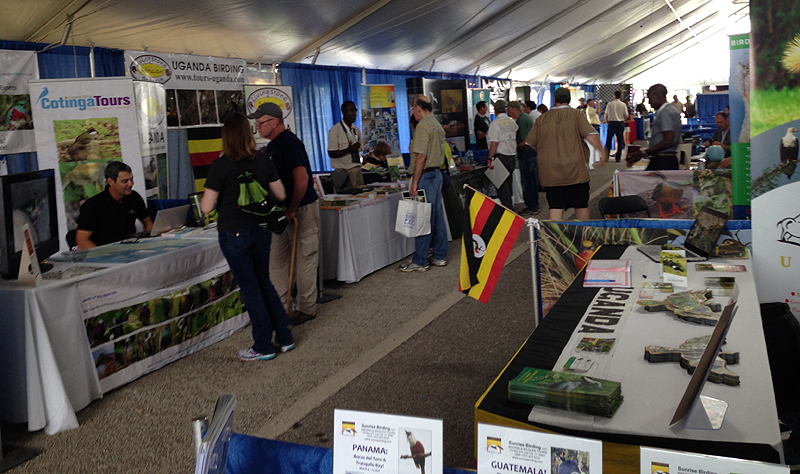 Scenes from Tent 1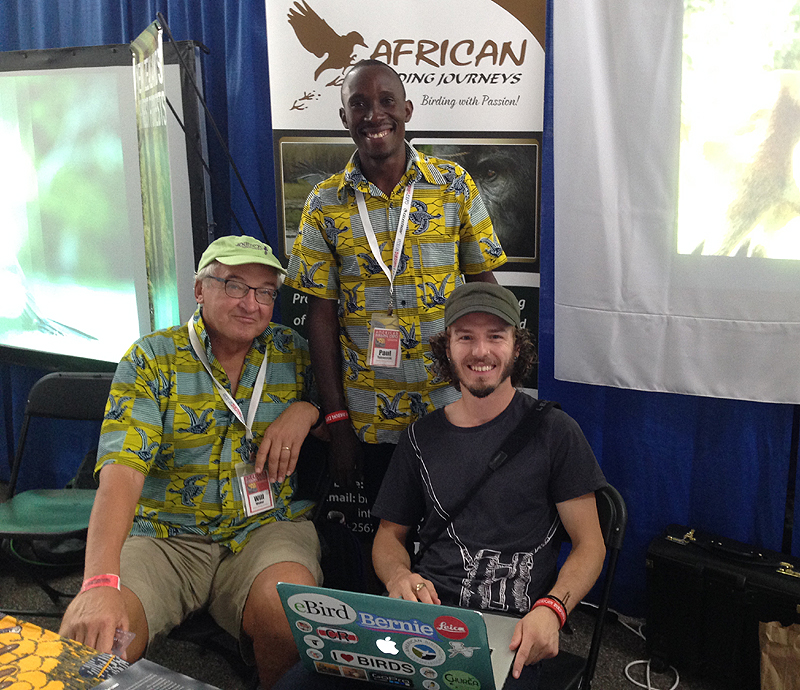 Great friends!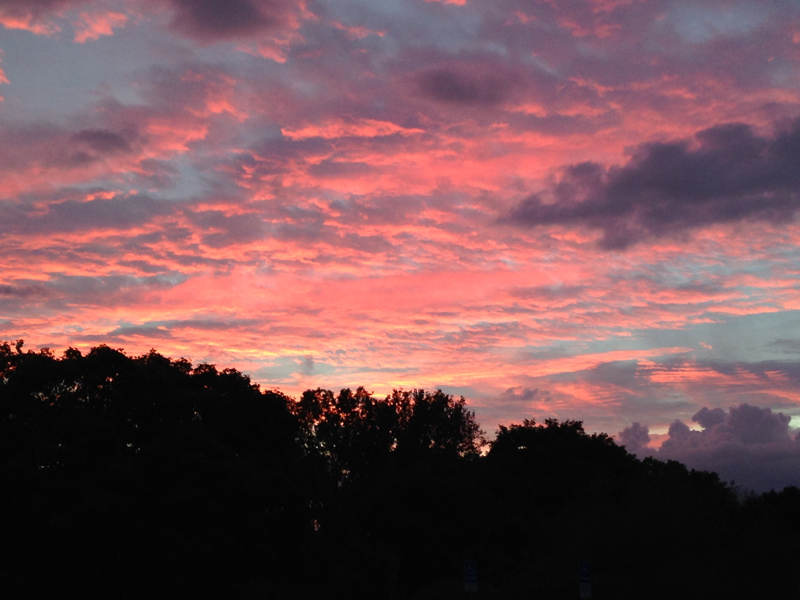 Sunday sunset - The end of the Expo.
NEXT EXPO: Sept 29 - Oct 1, 2017 We'll be there!